Wow, where to begin. This blog has definitely not has as much love from me over the past year as it deserves (Sorry Paradise Pantry). Thanks for sticking by me everyone ❤︎
I do have a good reason though! I built a house andddd went on placement (which was like a very intense, full time job). So understandably the past year of my life has been pretty full, which has meant this blog had to take a back seat. But now I'm officially a Dietitian and Nutritionist and am very happy to be able to put a bit more time towards Paradise Pantry (amongst the wedding planning!).
It's been great to have time to cook again. I should I say creating / cooking. I was still cooking but it was more of a mad rush, just trying to come up with a quick healthy meal after a long day, which often resulted in soup or an omelette. Now I have more time where I can be in my element again which is actually spending time in the kitchen creating delicious, exciting, healthy recipes to inspire you to get in there and make yourself some goodies!
These muffins are simple, tasty and nourishing. My three must haves when it comes to cooking.
I adore banana and chocolate together, particularly in muffin format with a nice hot cup of french earl grey. Start getting out those mixing bowls in time for your afternoon tea 😉
Love & nourishment,
Holly x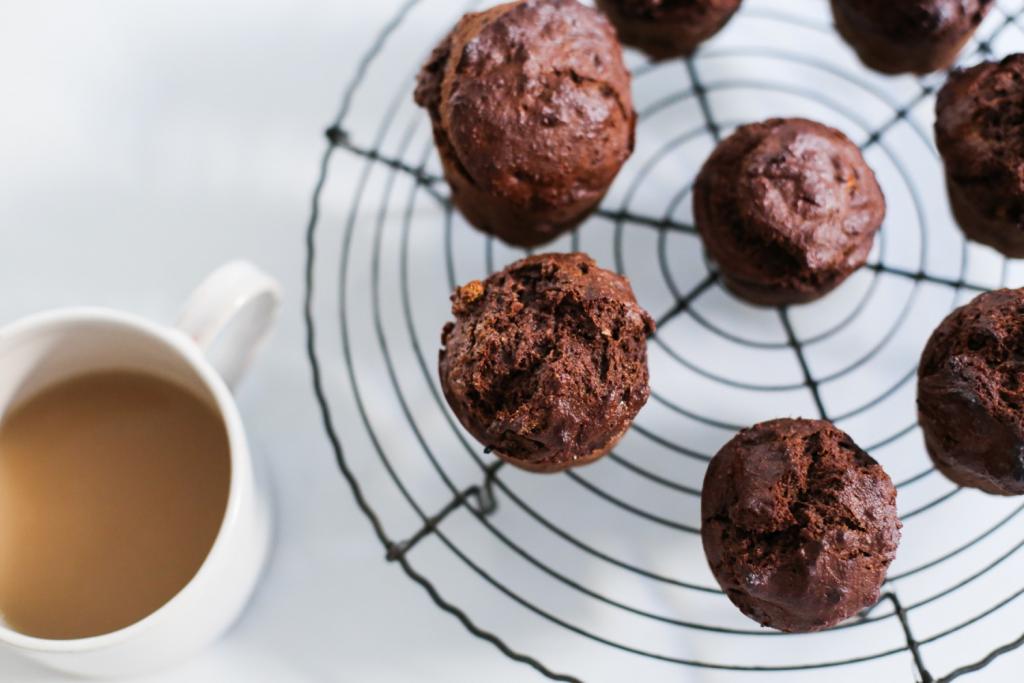 Ingredients
1 1/2 cups spelt flour
1 cup almond meal
1 1/2 tsp baking powder
Pinch of salt
1 tsp vanilla extract / essence
1/2 cup cacao
1/2 cup olive oil
4-5 small – med bananas
2 free range eggs
1/3 cup almond milk
1/2 cup chopped walnuts
Optional: Add in some dark choc chips for some extra decadence.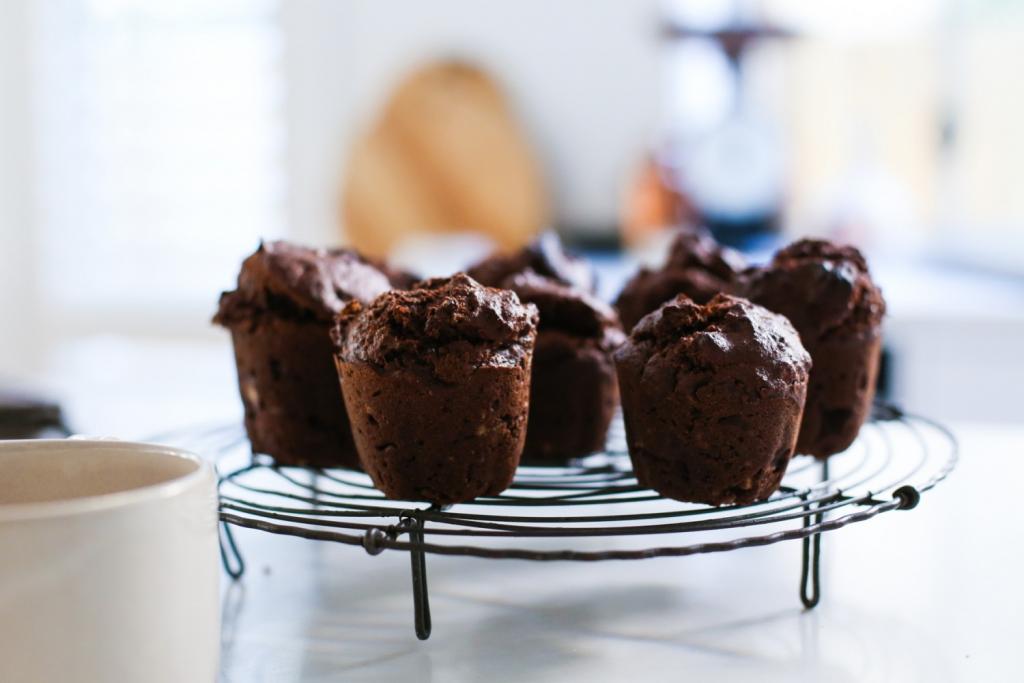 STEP 1
Preheat oven to 180 degrees Celsius
Grease muffin tray
Mix together dry ingredients in a large bowl
STEP 2
In a medium bowl mash bananas and add in oil, milk and vanilla
STEP 4
Bake for 15-18 minutes
Leave to cool slightly before removing from muffin tray
Enjoy with a cup of tea!
Notes:
Add in blueberries or raspberries for some delicious juicy bursts of flavour.
Choc, avo frosting on top would be amazing!
THIS FOOD CAN BE MADE TO ORDER
Paradise Pantry will make this recipe for you, full of fresh and nourishing ingredients. Please fill in the following form to place an order / enquiry. PP looks forward to cooking for you! The perfect solution for people who like to eat well but don't always have the time. Please allow 2-3 days notice to make your delicious meal.
DELIVERY INFO
ORDER REQUEST
---