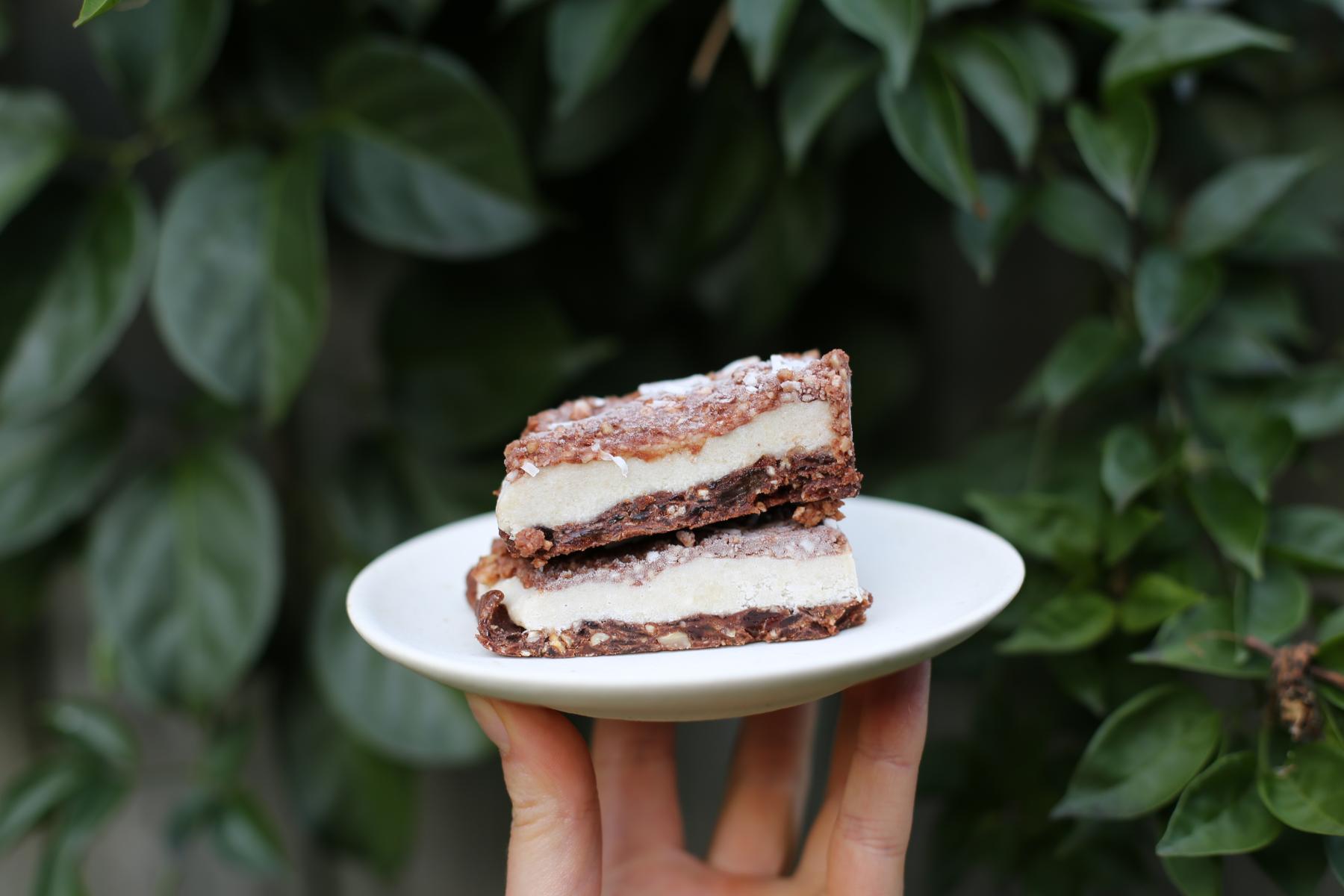 Oh it's good to be back!!! I'm beyond happy to have time to blog again. Uni is done for the year and now the fun begins.
---
A little update on the Paradise Pantry for everyone… I was Flannerys Featured foodie for October >> I shared thoughts and facts about me and two recipes >> Choc, almond bars , Ultimate Chia Parfait 
And to top that, I was/am Loving Earths featured foodie for November. I'm still pinching myself because this was a huge goal for me and I'm so happy with the recipes that my brain came up with, and having myself and friends taste test I can guarantee they are delicious. They are all on the Loving Earth website >> Caramelised buckini popsicles, Cookie Slice, Choc, Mandarin tarts, Neapolitan Ice cream cake, Sunday Smoothie. Arghh, I love them all so much but in saying that the popsicles will be found 24/7 in my freezer this summer ☼
---
I thought I'd share this peppermint slice ASAP because not only is it utterly delicious and perfect for this weather I've also had quite a few people ask me for the recipe. So here it is ☼ I kept this is the freezer and eat a piece, okay maybe two, straight out of there. The crisp real peppermint flavour cuts through the rich chocolate like nothing else.
☞ Blaze thought the choc, peppermint combination smelt pretty darn good. BROWN AND WHITE x 2, so cute.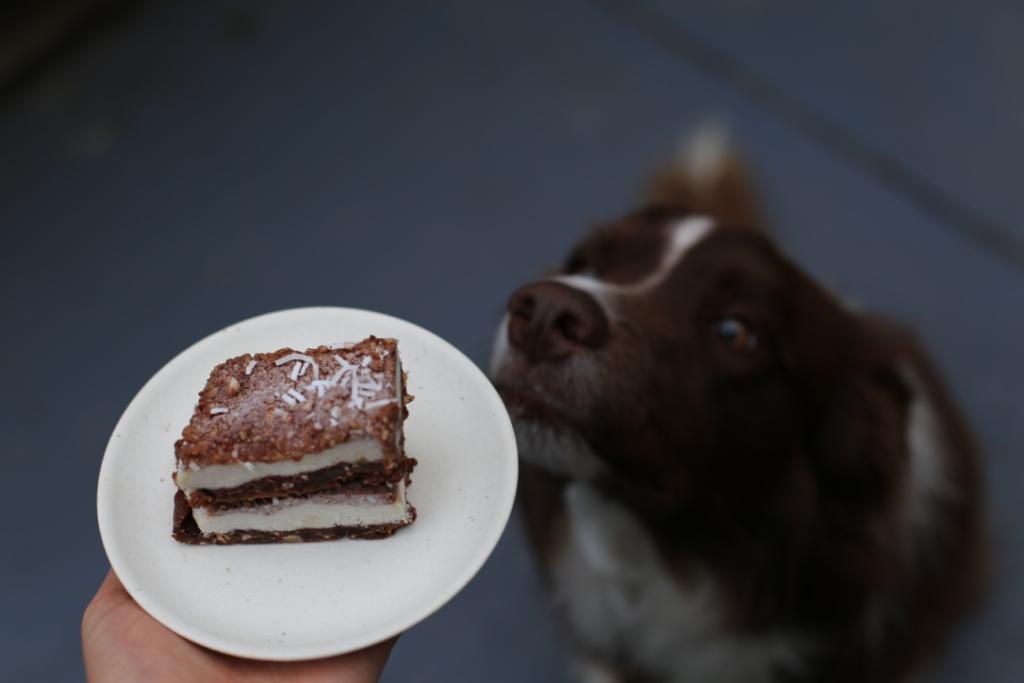 I've got so many things to share with you, recipes, interviews with inspiring people, tips about lifestyle and places on the Gold Coast. So stay tuned and don't forget to subscribe if you want regular updates ❥
To finish off I just wanted to share this quote, it really resonates with me as I believe it's true and by becoming a dietician I will be qualified to help people feel their best. Our body loves attention and nourishment and I believe when you give it just that it truly does thrive.
Most people don't know how good their body is designed to feel – Dr Libby
Ingredients
Makes 16 large squares
Base:
1/4 cup buckwheat flour
¼ cup cacao powder
1 cup walnuts/pecans
15 medjool dates, pitted
2 teaspoons coconut oil
½ teaspoon celtic or himalayan salt
Peppermint layer:
1 heaped cup of cashews, soaked overnight
½ cup coconut oil
1/4 cup maple syrup
¼ cup coconut paste – I use Loving Earth or make my own (optional)
6-8 drops of peppermint essential oil – I use doterra
1 teaspoon vanilla paste
2 pinches of celtic or himalayan salt
Chocolate Topping
¾ cup cashews, soaked overnight
½ cup coconut oil
½ cup cacao powder
2 tbs maple syrup
½ teaspoon vanilla paste
Top with shredded coconut or hemp seeds
Serve with tea and fresh berries
STEP 1
BASE
Pulse nuts in a food processor until they are small chunks
STEP 2
Add the rest of the ingredients and pulse until the base sticks together easily
STEP 3
Press down into a dish lined with baking paper and place in the freezer or fridge
STEP 4
PEPPERMINT LAYER
Drain and rinse soaked cashews
STEP 5
Add everything into a food processor and pulse until smooth
STEP 6
Spread out evenly over the base and put back into fridge / freezer.
STEP 7
CHOCOLATE TOPPING
Pulse all ingredients in a food processor until smooth, then spread evenly over the peppermint layer and place in the fridge for an hour
STEP 8
Cut into desired sized square or rectangles. I like to place mine in the freezer from an hour before I eat them, but depends if you like them to be harder or softer… or you just can't wait to eat it 😉
STEP 9
Store in freezer for up to 2 months… if they last that long.
Notes:
☆ Vegan ☆ Raw ☆Gluten Free ☆Dairy Free ☆Refined sugar free ☆Real Food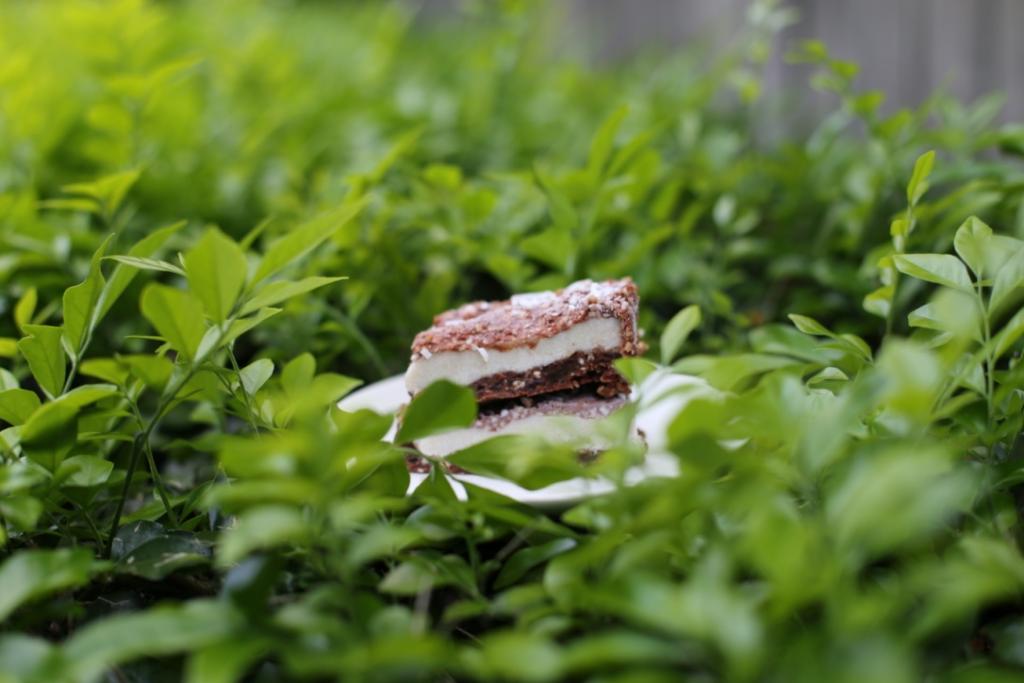 THIS FOOD CAN BE MADE TO ORDER
Paradise Pantry will make this recipe for you, full of fresh and nourishing ingredients. Please fill in the following form to place an order / enquiry. PP looks forward to cooking for you! The perfect solution for people who like to eat well but don't always have the time. Please allow 2-3 days notice to make your delicious meal.
DELIVERY INFO
ORDER REQUEST
---