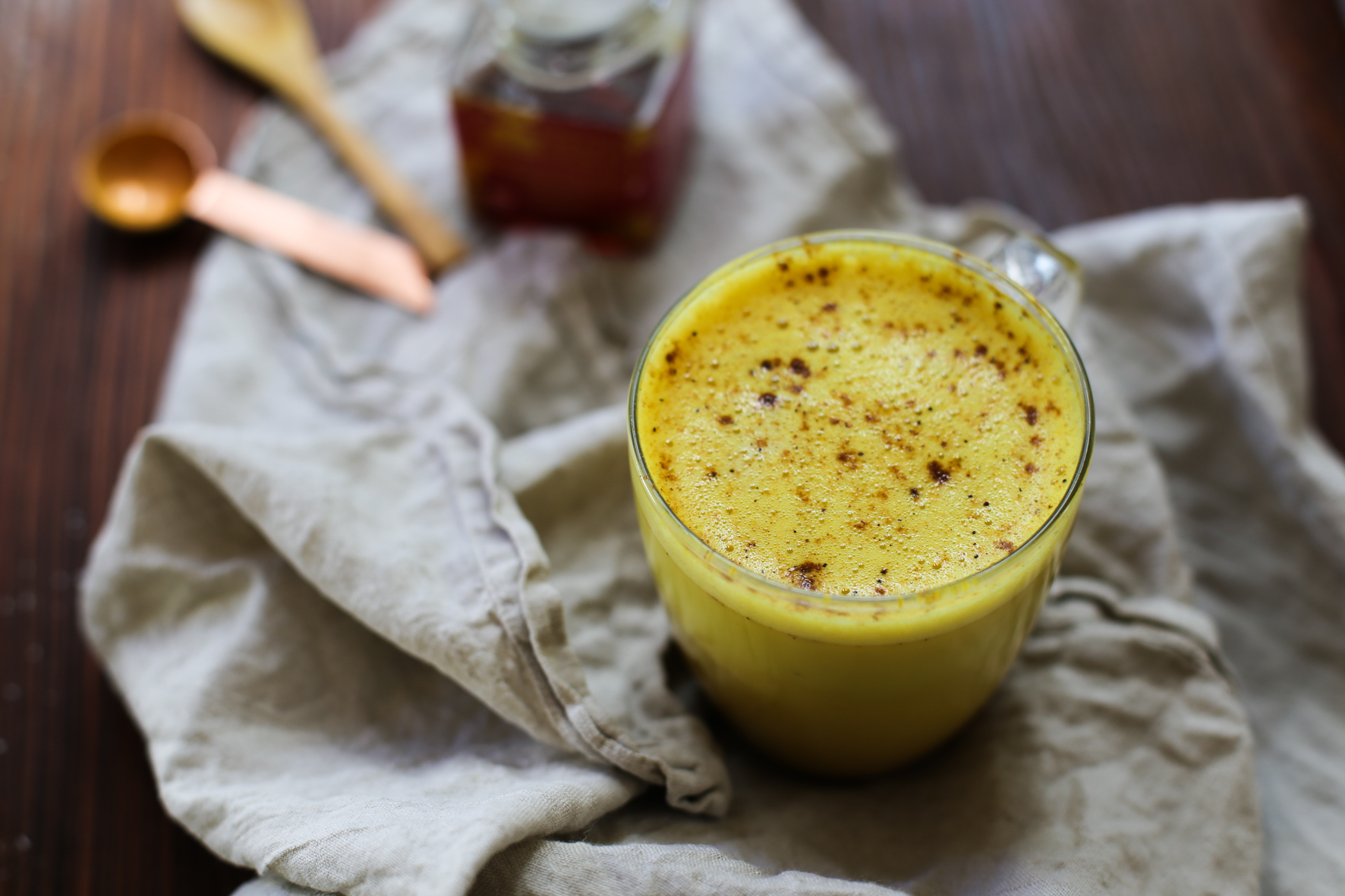 As the days are starting to have more of a chill in the air (which means 27 degrees on the Gold Coast) I start craving hot drinks early morning and in the afternoon. I adore my chai's, hot chocolate's and matcha latte's but now a new drink has fast become part of my decision making process. The Turmeric Latte. Full of goodness, spices and flavour, what more could you want. You can feel the warming effects of the spices immediately.
Everyone needs more turmeric in their life >>> It contains amazing compounds, which the most beneficial is called curcumin. Curcumin has proven to be strongly anti inflammatory, and since inflammation is linked to many chronic diseases that means we should be including this compound in our diet. Additionally it is also an antioxidant, so not only can it neutralise free radicals it can also boost the body's own antioxidant enzymes.
Don't forget to add that pinch of black pepper as it contains piperine which helps to enhance the absorption of cur cumin by 2000% !
I love sipping on golden goodness whilst enjoying some banana bread or granola at breakfast, or a banana/mango in the afternoon.
WARNING: Do not wear white when making this drink / Spill it on anything – it will stain. So it you're an all round clumsy person might be best to go check out these other recipes 🙂
Other autumny drink recipes:
Ingredients
Serves one 
1 tsp of Turmeric (powder, I haven't tried fresh yet but I will soon)
1/2 tsp of Cinnamon
1/2 tsp of Ginger powder
Dash of vanilla paste
Pinch of Black pepper
1/4 cup of near boiled water
1 cup of Almond / coconut / cashew / rice milk
1/2 – 1 tsp of Honey / Maple syrup (depends how sweet you like it)
Sprinkle of nutmeg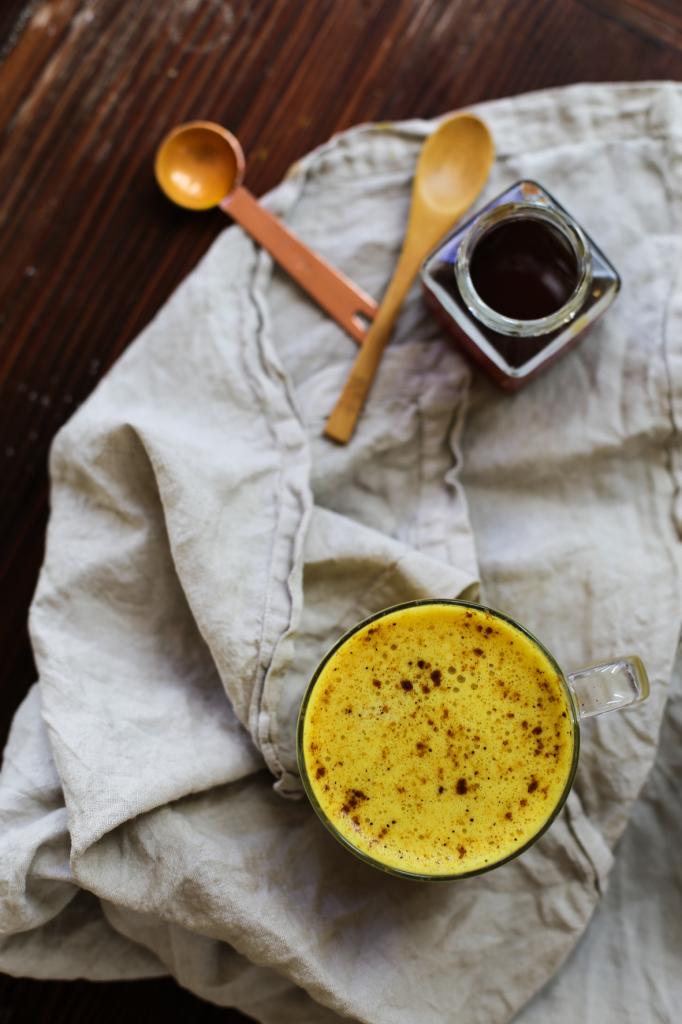 STEP 1
Turmeric Latte
Mix together the turmeric, ginger, cinnamon, pepper and vanilla into your favourite mug.
STEP 2
Warm up the milk on the stove
STEP 3
Pour hot water over the turmeric mix and stir until everything is combined and you have a paste
STEP 4
Add the milk and stir in the honey.
This is when I froth the mix up with my aerolatte #obsessed
STEP 5
Sprinkle over with some nutmeg, sip away and become addicted to like me 😉
Notes:
If you aren't accustomed the taste of turmeric start of with 1/2 tsp of turmeric and work your way up.
Add a tsp of coconut oil when pouring the hot water if you want to make it bullet proof
Pimp it with Doterra essential oils – wild orange, cinnamon, cardamon, black pepper