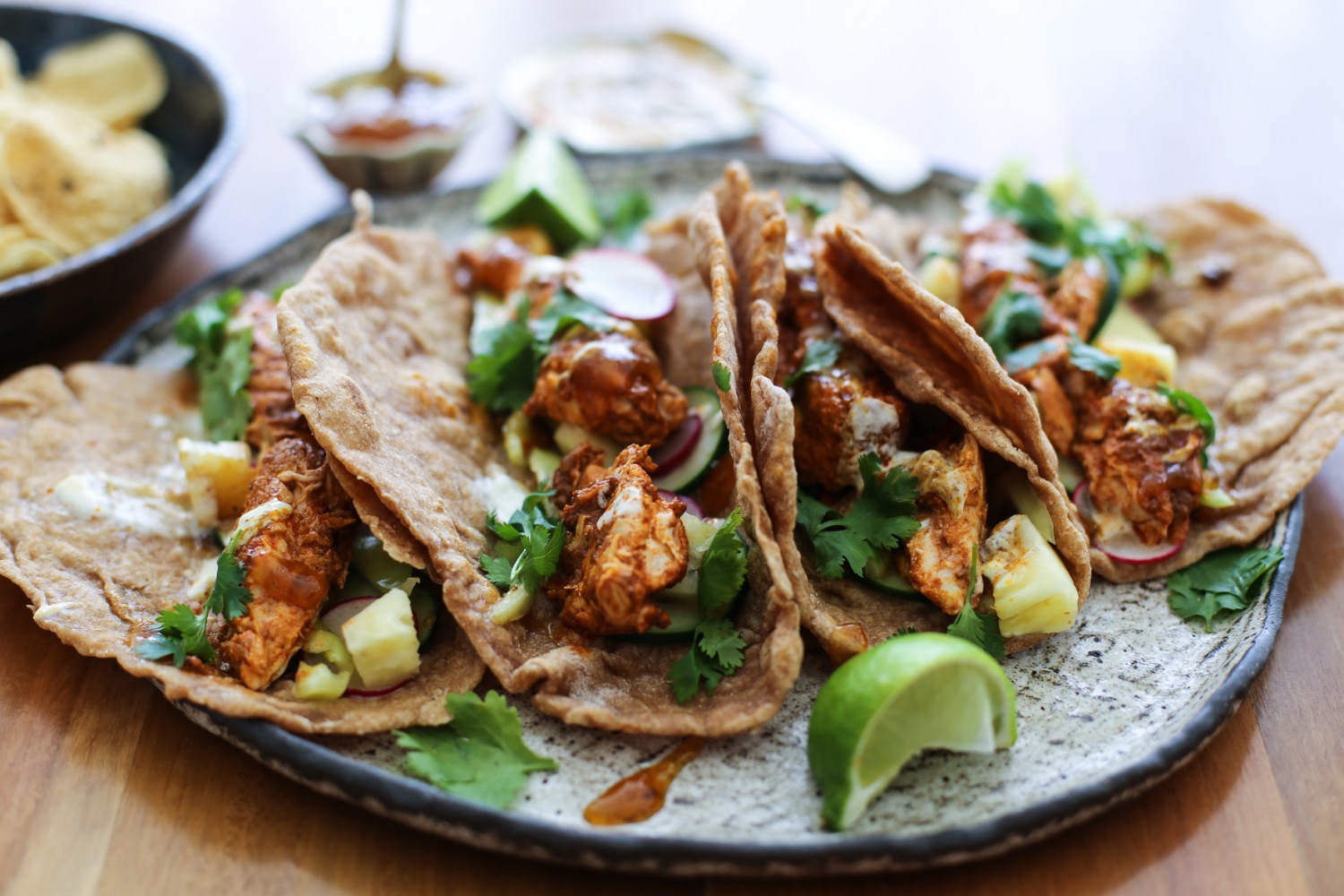 Now I love tandoori, I love fish and I love tacos. So that means I triple love this dish.
So when Pataks sent me the tandoori paste and the yummy sides I somehow brainstormed my way to Tandoori Fish Tacos. The flavours of the spices and fresh white fish go perfectly together. A delicious twist on the usual tandoori chicken.
It is pretty easy to make and oh my, the flavours. It was like a party in my mouth and when I was finished I wished I had made more. So take note people, maybe double the recipe 😉
These tacos and sides are a beautiful, tasty combination of carbs, protein and fat. A great combo go all the macronutrients. Fresh crunchy vegetables, melt in your mouth spiced fish, soft yet hearty wraps. And the sauces are not to be forgotten. I ate about half the pappadums and eggplant pickle dip whilst I was cooking. Just pure yum. I think i'll be making that dip for a lot of different meals.