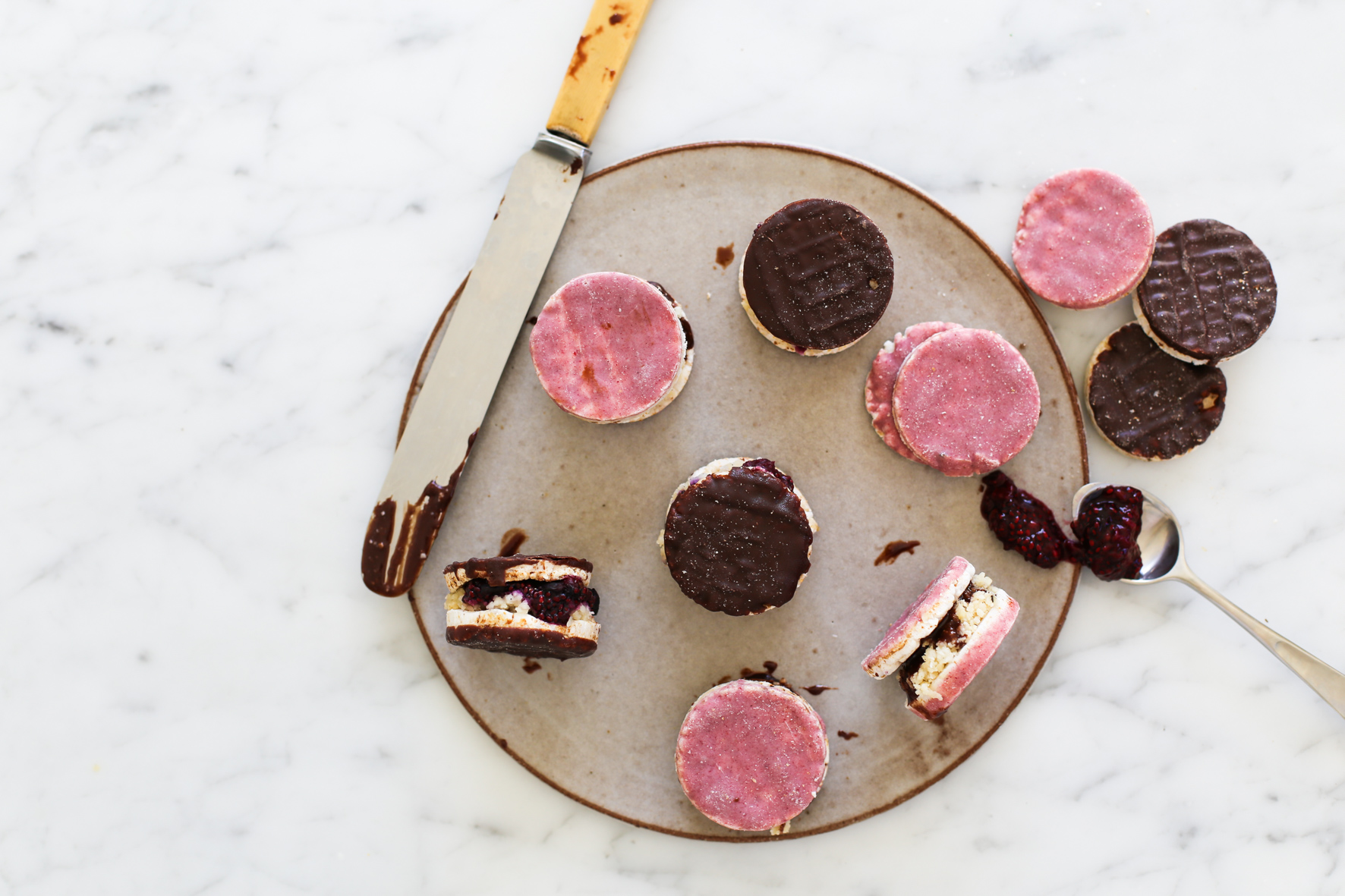 Today I'm writing from a sunny little nook in Wensleydale. Such a beautiful winters day here, still, sunny with the tiniest chill in the air, perfect. Coming back to here always provides a sense of peacefulness, which after the past few weeks I definitely need. I get to spend time with friends and family I haven't seen in ages, try out some recipes I haven't gotten around to yet and have different scenery to take some photos in. I might even get a moment to read my book near the fire 🙂
This wagon wheel idea came to me as soon as I saw Table of Plenty's rice cakes. The shape and the colour just screamed 'healthy wagon wheels', and I was more than happy to do so, I knew they could only be delicious.
Super simple and full of great real ingredients they turned out better than I'd even expected. Plus they are oh so pretty. The rice cakes are crunchy and with a touch of sweetness plus they are >> wholegrain, gluten free, fructose friendly and all natural. They soften a bit if you leave the cashew and jam filling in there for a while, equally as yummy as when they are crunchy.
I love chocolate and strawberry so I adore both combinations but it is great to have both flavours on hand incase you have guests that only like one flavour. You can find the recipe here in the Table of Plentys Winter Warmers Ebook !
Kids and adults alike will adore these, I certainly will be making these time and time again. They look fancy but are oh so easy ☆