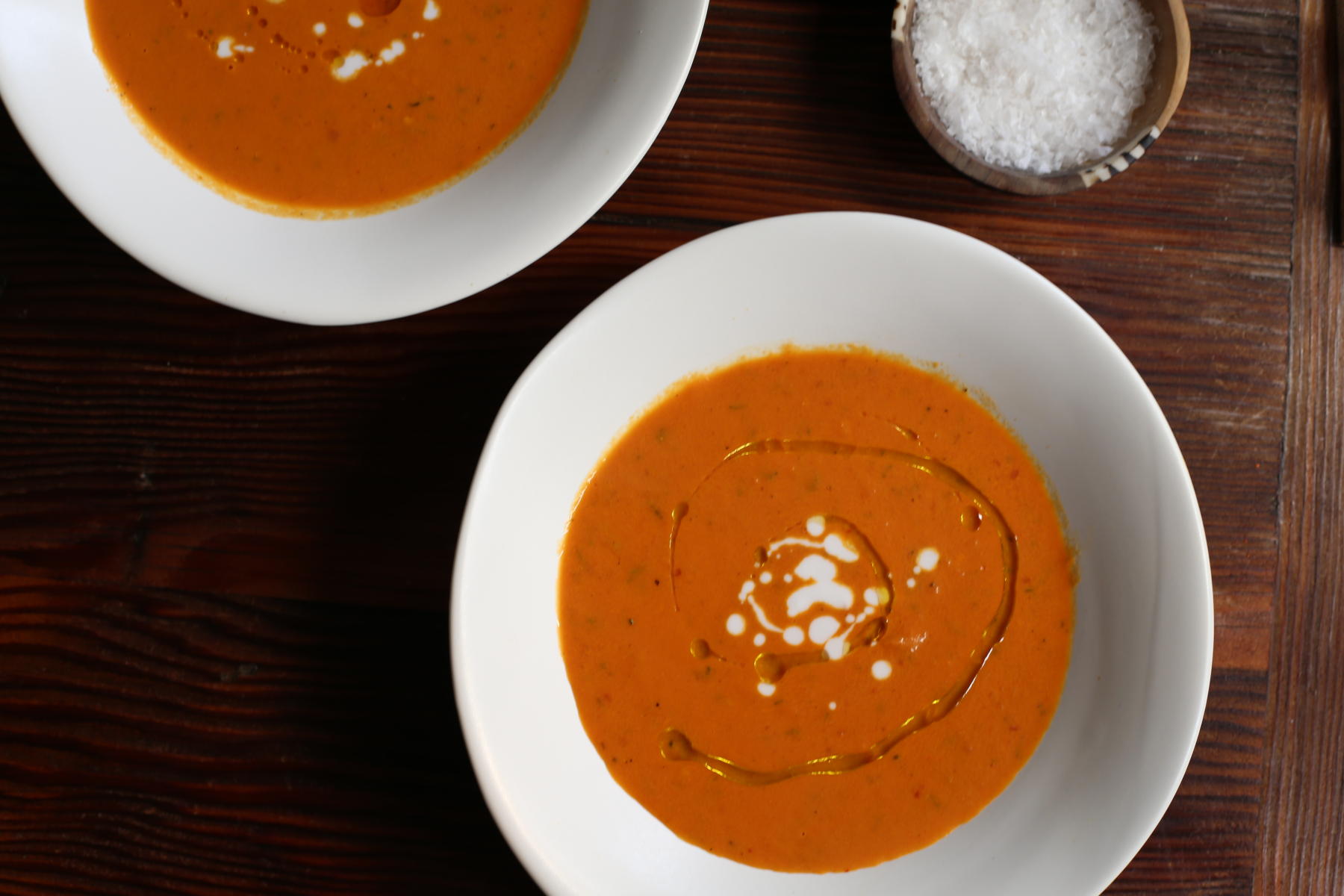 I was actually so surprised at how good this soup tasted so I just had to share it. No onions, garlic or stock, it's pretty simple. Which is exactly what you need when you have a tummy that doesn't particularly like onions and garlic but this recipe pleased both my tastebuds and my tummy.
For people that don't know about FODMAP's >>
Fermentable Oligosaccharides, Disaccharides, Monosaccharides and Polyols. These are complex names for a collection of molecules found in food, that can be poorly absorbed by some people. When the molecules are poorly absorbed in the small intestine of the digestive tract, these molecules then continue along their journey along the digestive tract, arriving at the large intestine, where they act as a food source to the bacteria that live there normally.
>> Sue Shepard, Australian Dietician
Read more about FODMAP's here
I may have fructose malabsorption so I am testing out how I feel once I remove all the foods that has FODMAP's in them. For four weeks you need to follow it quite strictly and go gluten free and dairy free as well. I actually started feeling better straight away so I'm pretty sure that I need to be aware of now. I have to be a lot more organised with what I eat but I am learning new food combinations and creating new recipes with is always exciting.
My meals are a lot more simple, but thats a good thing I am really appreciating each food item that makes me feel great. Though once these 4 weeks are up I will definitely be trying to work out the dosage that works for me regarding beans and broccoli #imissthemsomuch
I would love to hear from fellow low FODMAP people about your experiences / recipe ideas 🙂 in the meantime low FODMAP or not enjoy this yummy soup.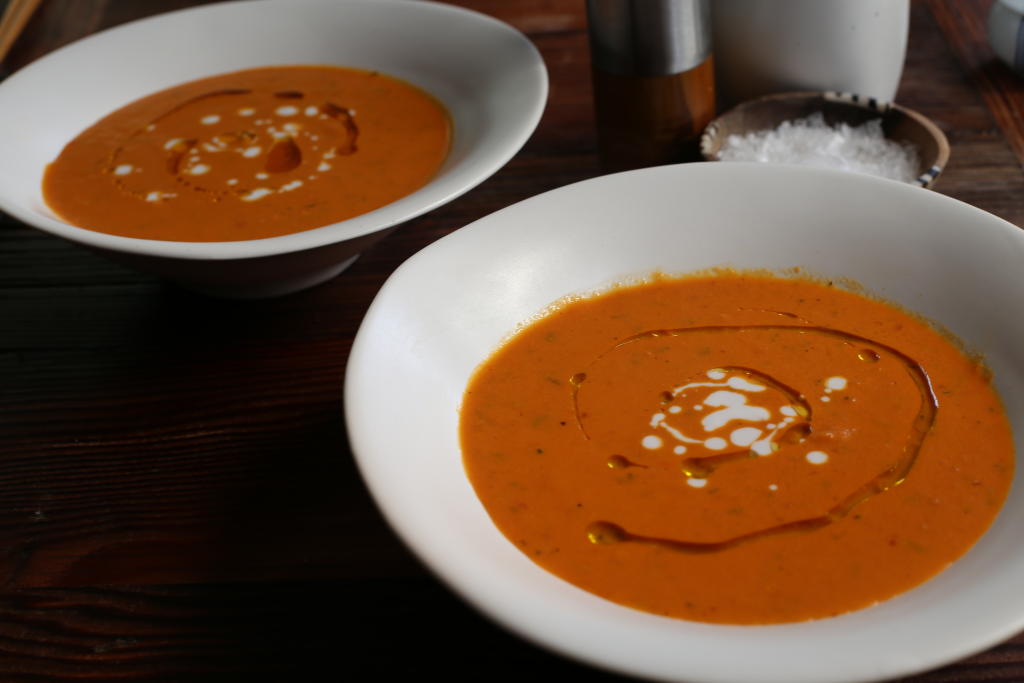 Ingredients
Serves 2 (large bowls) 
1 can tinned diced tomatoes
4 fresh tomatoes
1/2 tin of coconut milk (full fat, good quality)
A couple of shakes of dried thyme
1 tablespoon of apple cider vinegar
1 teaspoon of chilli flakes
Shake of paprika
Shake of cumin
4 cups of water
a good pinch of salt and pepper
Toppings
Olive oil
Salt and Pepper
Coconut milk
Sprinkle of hemp seeds
Enjoy with great gluten free bread or my seed crackers and get dipping into this deliciousness. 
STEP 1
Add tinned tomatoes, fresh tomatoes and thyme, chilli flakes and spices to a pot. Let simmer for 5 minutes
STEP 2
Mix in apple cider vinegar, salt and pepper, let simmer for another 10 – 15 minutes
STEP 3
Add coconut milk, take off heat and blend with a with stick blender or a blender.
STEP 4
Drizzle with olive oil, a little bit more coconut milk and salt and pepper.
Serve hot and enjoy !!
Notes:
Add 1 onion and 1 clove of garlic if you are not low FODMAP if you can't bare to make a soup without them 😉
THIS FOOD CAN BE MADE TO ORDER
Paradise Pantry will make this recipe for you, full of fresh and nourishing ingredients. Please fill in the following form to place an order / enquiry. PP looks forward to cooking for you! The perfect solution for people who like to eat well but don't always have the time. Please allow 2-3 days notice to make your delicious meal.
DELIVERY INFO
ORDER REQUEST
---