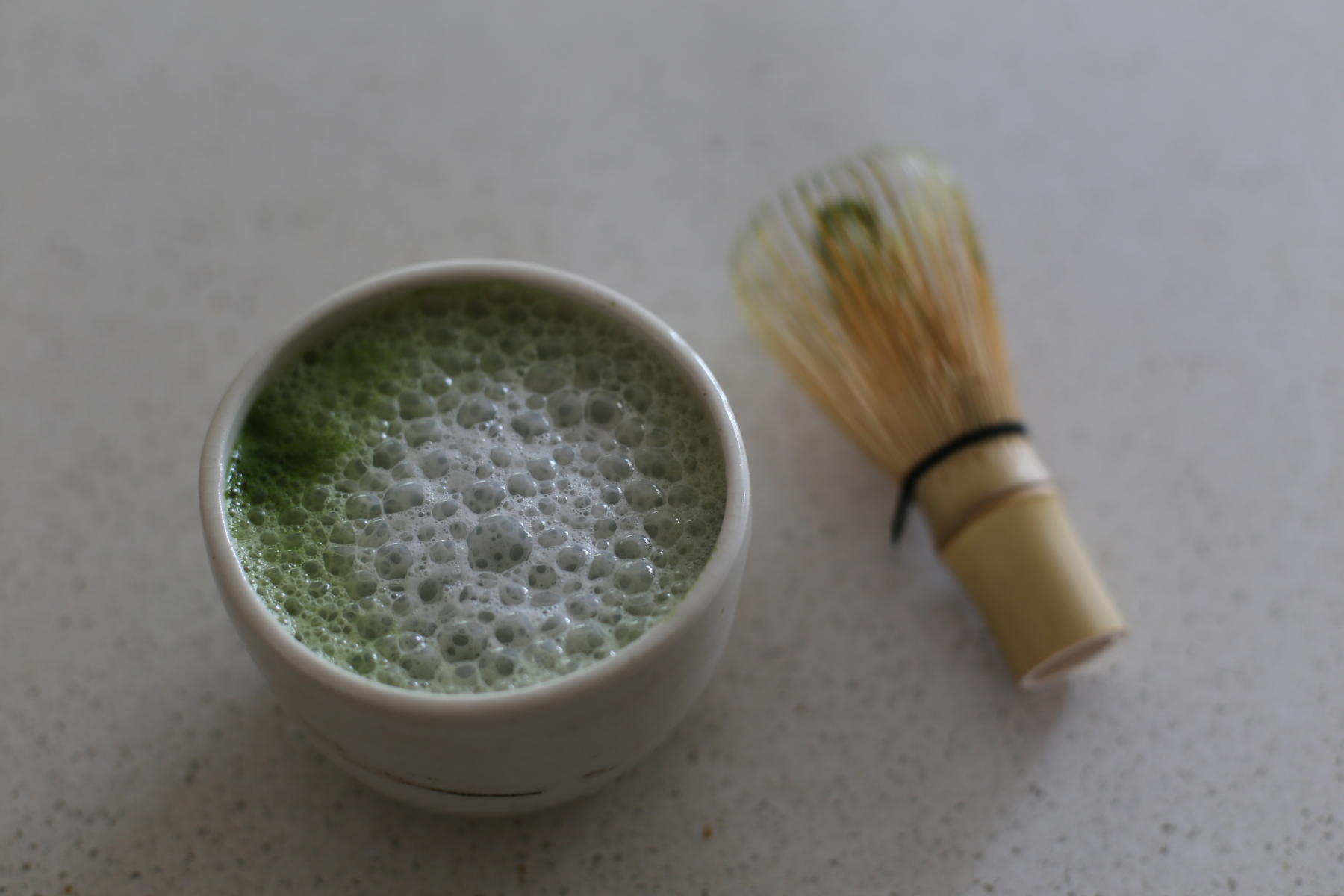 Welcome to Paradise Pantry
YAY x gabillion !! My new, improved blog is here and I am beyond thrilled / excited / happy / grateful to be able to share this with you! Thrive have done an amazing job making it super pretty and user friendly, thanks guys. So grab a cup of tea .. (or a matcha latte after you've read this post), get comfy and have a look around.
I thought it would be fitting for my first post to be about one of my favourite hot drinks this winter >>> The Matcha Latte.
Matcha 101 : 100% green tea powder ➸ it comes in different grades for different uses, but I highly recommend using the best you can buy ( ceremony grade ) when you are making drinks with it. The better taste is definitely worth the higher price tag. Lower grades (kitchen / cafe grade) are great for cooking with though>> matcha porridge, matcha cashew bites << recipe to come.
One mug or bowl of this amazing green stuff has the same amount of antioxidants as drinking ten cups of green tea. It will help will immunity, stress & weight loss. It has strong anti antioxidant, anti cancer, heart protective properties. Plus it helps put you in a good mood, it's nutrient dense and if you you feel like you need a caffeine fix don't stress. Matcha contains about half the amount that's in a regular cup of coffee but more importantly the caffeine in matcha affects your body differently. Instead of a short energy spike you are provided with a sustained energy boost. Your blood sugar levels stay stable making it the perfect drink to enjoy and reap all the benefits without any negative side effects.
It is worth investing in a matcha whisk if you are going to make it often. I got mine from here, the more prongs the better ☼
I also recommend using a little bowl or a wide based mug do to the whisking, makes life a lot easier. Plus it's so nice to cradle it in your hands and sip away ✓
My wonderful mum bought me a little milk frother which I am in love with ! Buy here ← I froth the milk up just before I pour it into the matcha mix. It definitely makes it beautiful and airy, I wouldn't be able to live without it now. However you can use a normal kitchen whisk to froth it up too.
Favourite brands – Matcha Maiden, T2, Teresa Cutters Matcha <<click for website

I can't wait to share all my recipes and lifestyle tips with you! Paradise Pantry has got some exciting things planned so stay tuned. Feel free to contact with me with any requests, questions, comments and don't forget to check out the made to order page if you want some delicious healthy goodies headed your way.
Thanks for stopping by,
Love and nourishment // Holly
Other matcha recipes  ~ Matcha smoothie ✓ porridge ✓
Matcha Cashew bliss balls ~ recipe coming soon ❥
How to make the ultimate matcha latte.
Ingredients
serves one
1/4 – 1/2 teaspoon of Matcha powder (adjust to your taste, start with less and build up)
1/2 cup your choice of milk ( I use organic soy or rice, but coconut or dairy also work)
1/2 cup of filtered water
Honey – optional – I use around 1/2 a teaspoon
STEP 1
Boil a small amount of water in a kettle and set aside til the water is about 80 degrees
STEP 2
Mix 1/2 of water and 1/2 of milk in a small saucepan and warm up over low heat
STEP 3
Put the matcha powder into your bowl/mug and add a small amount of the water from the kettle (just enough so it's like a paste)
STEP 4
Whisk the paste, more of an up and down action than side to side
STEP 5
Using a milk frother or whisk, froth the milk up in the saucepan and pour into your bowl
STEP 6
Add honey if you would like and sip away !