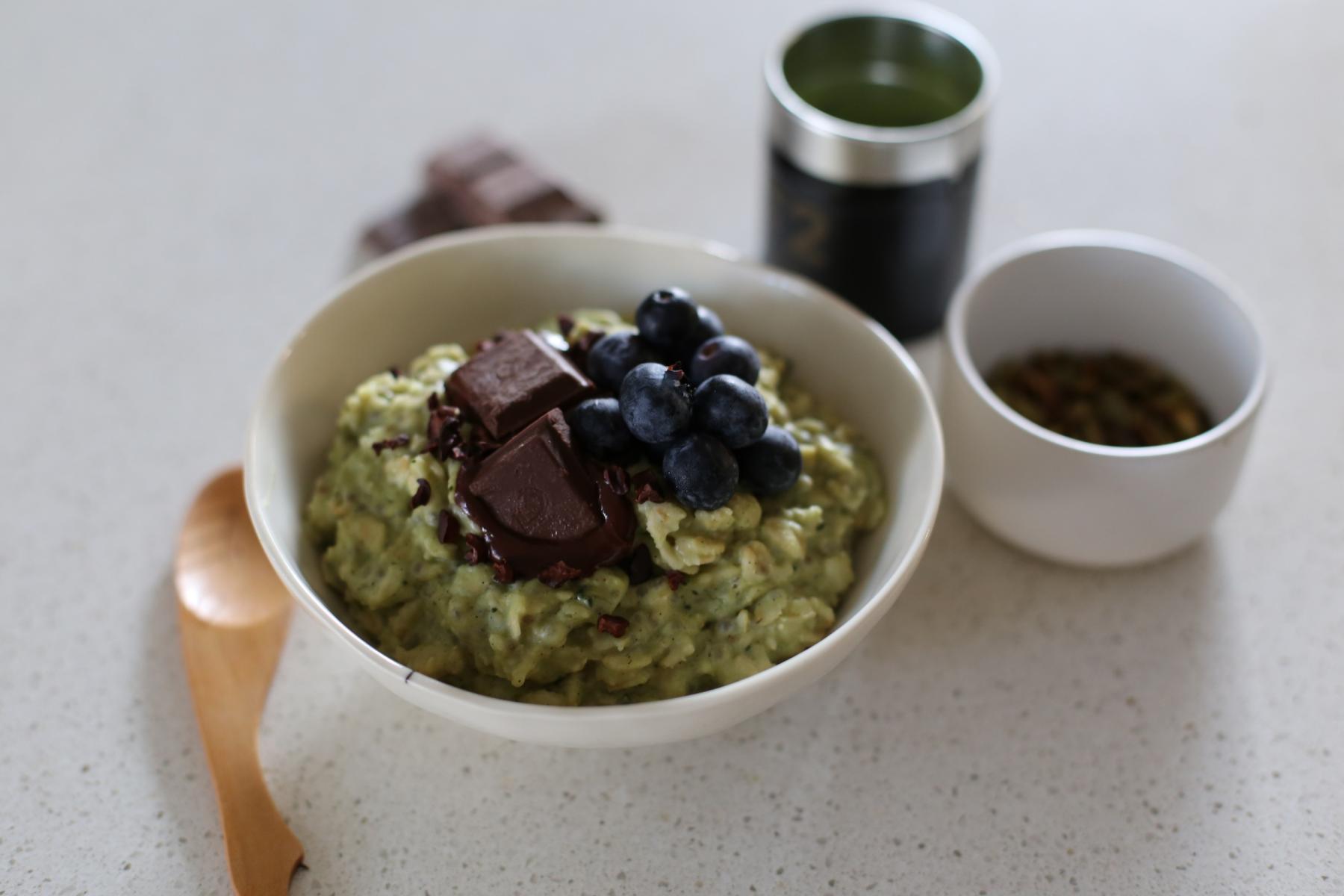 Magical matcha, oh so tasty and versatile. I've put it in smoothies, balls, granola bars and now porridge. I adore the flavour and the colour so in my opinion matcha is just all around awesome. There's still a bit of winter left, even on the Gold Coast. This porridge is perfect for those cold mornings, a bowl of sustained energy and antioxidants to keep you full and nourished. If you want to learn a bit more about matcha check out this post ☾
I couldn't resist a couple of pieces of Loving Earths dark chocolate >> match made in heaven ! Matcha made heaven.. Haha, sorry.  Crunchy cacao nibs and fresh blueberries were excellent choices too. I think some berry chia jam and banana would also be delicious if the chocolate is a bit too extravagant for you to have in the morning. But seriously, just look at it oozing into itself!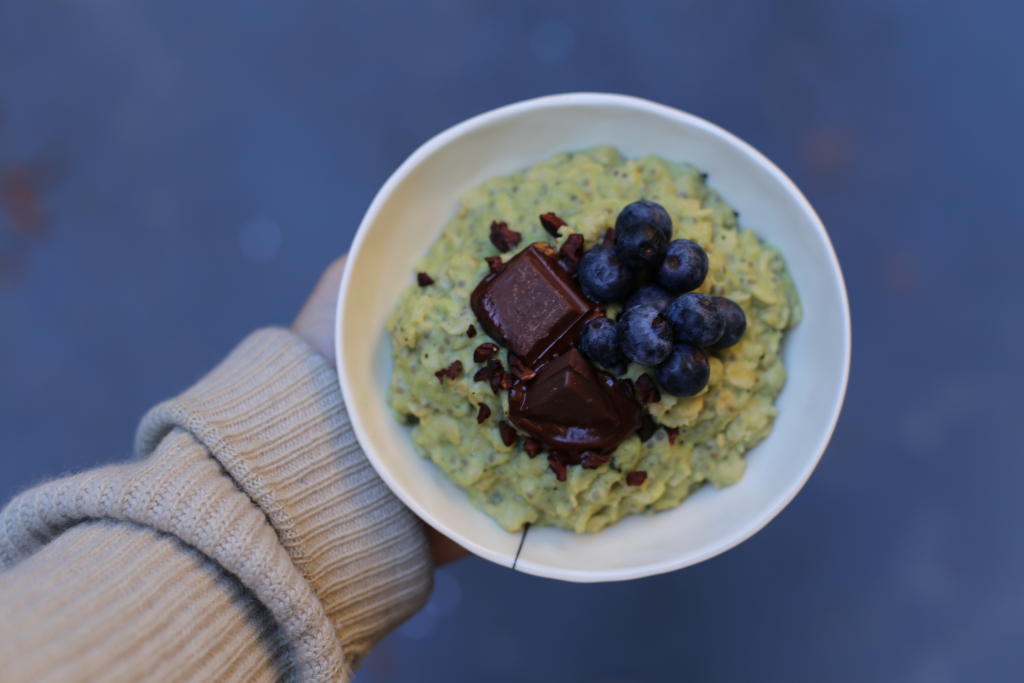 Ingredients
(serves one)
1/2 a cup of oats
1/2 a teaspoon of matcha powder
1 cup of soy milk / coconut milk / almond / rice / dairy
1/2 a teaspoon of vanilla paste
1 teaspoon of chia seeds
Toppings
Chocolate (Loving Earth Dark)
Cacao nibs
Berries
Banana
Berry chia jam
Toasted nuts, seeds, coconut flakes
Honey or your choice of sweetener
STEP 1
Soak the oats and chia in the milk overnight if you have time
STEP 2
In the morning pour in into a pot over low heat
STEP 3
Add vanilla paste and stir occasionally until most of the liquid is absorbed
STEP 4
Add matcha powder just before you take it off the heat
STEP 5
Add your desired toppings & enjoy !
Love and nourishment // Holly x