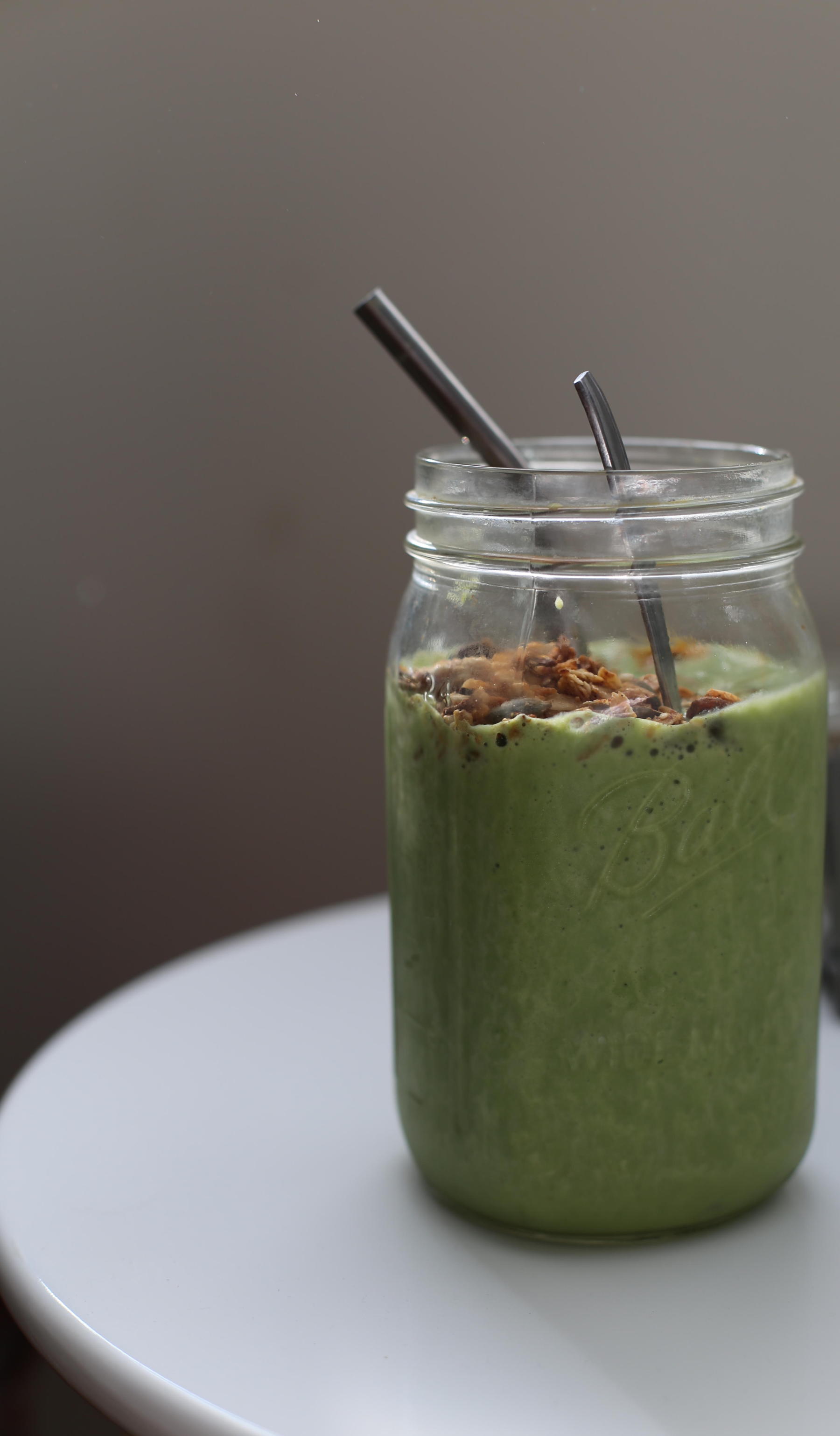 Matcha does it again. I adore the taste in this smoothie, nice and thick so its almost like green tea ice cream.
I always add toppings, it makes a smoothie more of a meal and makes you chew which helps digestion. Plus toppings are plain delicious. To me, they are just as important as the smoothie. I am a huge fan of texture in my food, the crunch of nuts and chewiness of mulberries on top of a silky smooth green jar of goodness, mmm mmmm.
Love matcha like me?
Check out these recipes and learn more about this amazing green powder >> Matcha Latte >> Matcha Porridge 
Ingredients
Serves 1 large / 2 small
1 -2 Bananas (frozen) , depending on how thick you like it
2 cups of Almond milk / organic soy / rice / dairy / oat
1/2 a teaspoon of Matcha powder
1/4 of Vanilla paste
Handful of Spinach
1 teaspoon of chia seeds
Toppings
Passionfruit
Berries
Banana
Bee Pollen
Granola
Buckinis
Hemp seeds
STEP 1
Add everything to a blender and blend on high until smooth
STEP 2
Add toppings of your choice and enjoy !
Notes:
I always keep a bag of frozen banana pieces in the freezer >> smoothies are cooler and creamy