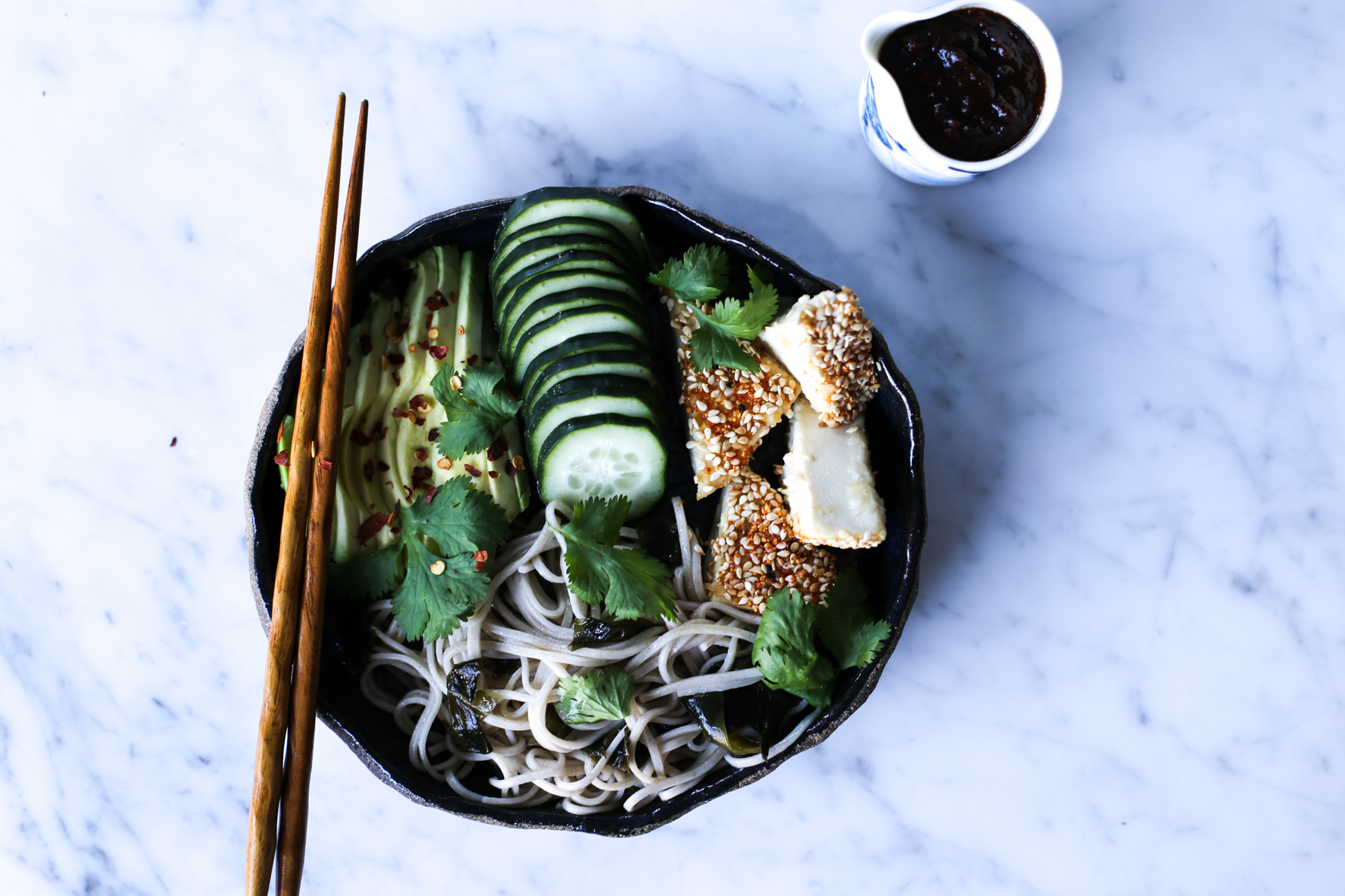 Hi guys ❤ It's been way, way too long since I've been able to have the time to write a blog post. It feels so nice and natural to be back at it again. Uni, moving/building house, ear operations etc have all taken over my life but if you have been following me on Instagram and Facebook you'll know that I've still be cooking and creating.
Since it's been a while here's a little update on what Paradise Pantry and I have been up to ⇨
◇ Goodness Me Box recipe here (more to come)
◇ Made it through my first semester of third year Nutrition and Dietetics (by some miracle)
◇ Most of you will know from my social media posts but we had to say goodbye to our beautiful dog Blaze, he was diagnosed with an autoimmune disease which seemed to be getting better but in the end his little body just couldn't cope 🙁 we miss him terribly.
◇ Demolishing our block of land next week to build a duplex (surreal)
◇ Have become addicted to Calmer Sutra Tea's new super spiced cacao and Outlander (show on Netflix, not the car)
◇ Cannot get enough of Earth and Baker's amazing work, their bowl is used below
This recipe I'm sharing with you today is one that I made for Australian Organic, you know the little bud logo that you look for when making sure its organic? Well that's them ☆ Wherever possible I always try to buy organic, so whenever I see the bud logo I know it is a trustworthy and great quality product. Read more about the logo here. More recipes and info about what it means to be organic to come in further posts.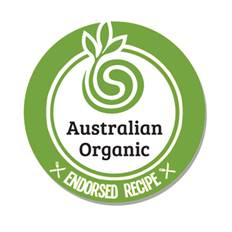 I feel incredibly lucky to be able to find such great authentic, organic products here in Australia that I love and trust. I was thrilled when I received products from companies with the bud logo to cook with, especially since they figured out I am in love with Japanese food! I adore it, the flavours, nutrients and overall appearance of the foods inspire me to no end. Bowls are one of my go to meals – quick and easy to assemble, with lots of flavours and they always look great. I like to make sure there is a great balance of the macronutrients, protein, healthy fats and carbohydrates, so in this bowl you have the protein = tofu, the carbs = soba and the healthy fats = avocado.
◇ Cucumber helps freshen everything up, the seaweed in rich in some many minerals and I think it's a must to try and involve green veggies at every meal. Finally every good bowl needs a dressing, this helps elevate a meal to ordinary to extraordinary, it ties in all the different components.
◇ The miso adds a delicious umami flavour, with a touch of orange for a hint of sweetness.
 ◇ Any fresh organic vegetables will go well if you don't have avo or cucumber on hand e.g. radish, grated carrot/beetroot etc.
This dish looks so impressive yet it is quite quick to make and of course, super healthy.
Love and Nourishment, Holly x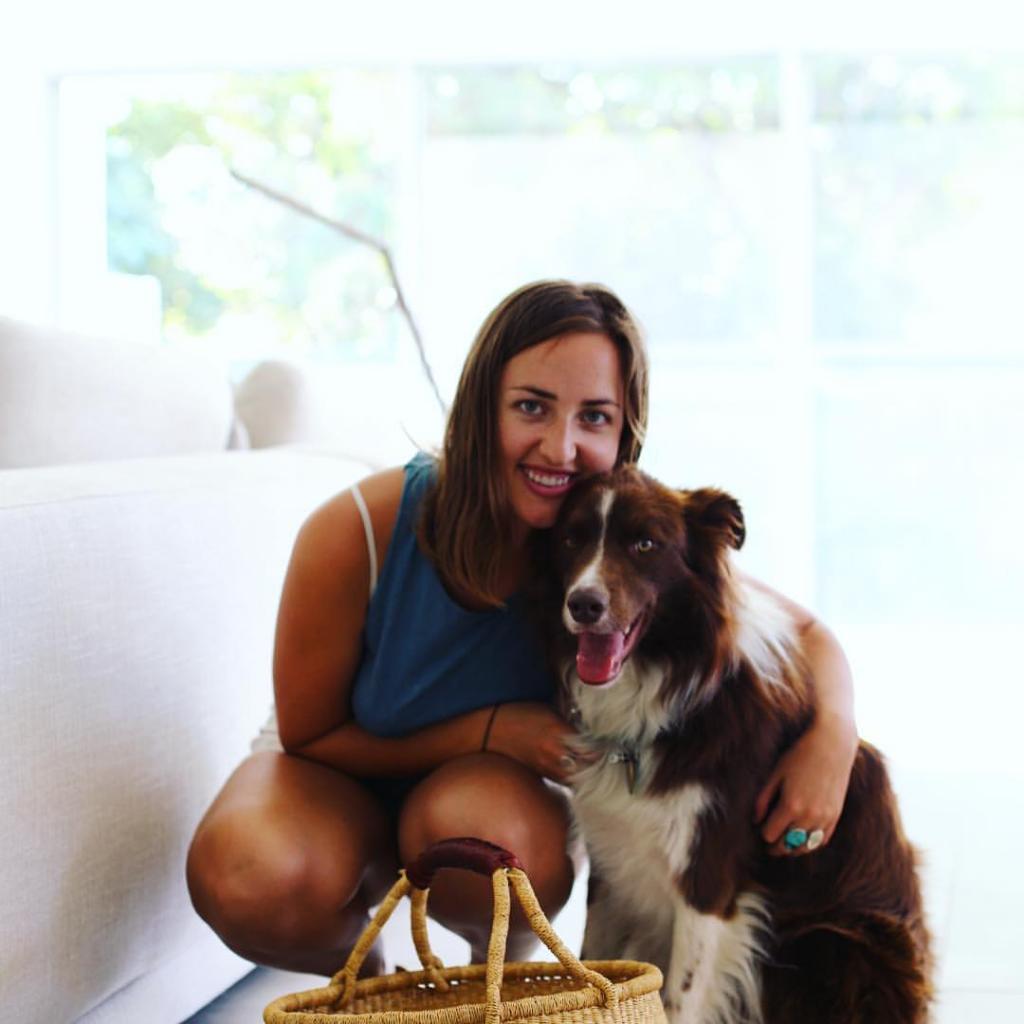 Ingredients
Serves two 
1 box of Spiral Foods Bonsoy Nigari Firm Silken Tofu (Certified by Australian Certified Organic)
*1 tbs of rice flour
2 tbs of rice bran oil
*3 tablespoons Sesame seeds
1 tbs of Togarashi spice
*Half a ripe Avocado
*10-15 slices of Cucumber
1 bunch of Spiral Foods organic Soba noodles (Certified by Australian Certified Organic)
4 pieces of Spiral Foods wakame seaweed
1 tsp Spiral Foods sesame oil (Certified by Australian Certified Organic)
*Coriander
Miso orange glaze
1/2 cup of Spiral Foods Organic genmai miso paste (Certified by Australian Certified Organic)
*1/2 cup of orange juice (I used 1 and a half oranges)
1/4 cup of filtered water
1 tbs of Spiral Foods tamari (Certified by Australian Certified Organic)
*1 tbs of chilli flakes
*1 tbs of honey / maple syrup
1 tbs of Spiral Foods mirin
*1 tbs sesame oil
*Denotes ingredients that can be sourced certified organic. Not sure where to find Australian Certified Organic ingredients? Go here.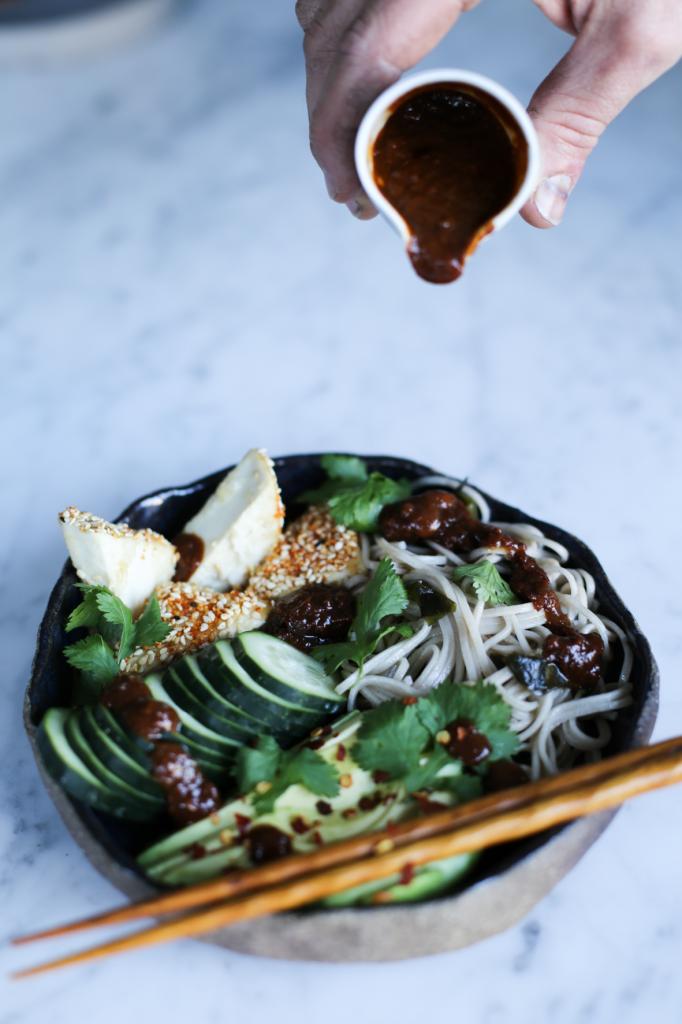 STEP 1
Mix together all glaze ingredients in a bowl
Cook over medium heat until thickened slightly, place into a small pouring jug
STEP 2
Cut up tofu into desired sizes
Coat lightly in rice flour
Heat oil in a pan
Pan fry until golden
Coat in sesame seeds and togarashi spice
STEP 3
Soak wakame seaweed in cold water for 10 minutes and cut into thin strips
Thinly slice cucumber and avocado
Cook soba noodles according to directions, toss in seaweed and oil
STEP 4
Assemble and serve in your favourite bowls
Drizzle over with the orange miso glaze and enjoy with a beautiful pair of chopsticks
Notes:
If you don't like/are allergic to soy just replace the tofu with an organic protein, salmon or chicken would be amazing.