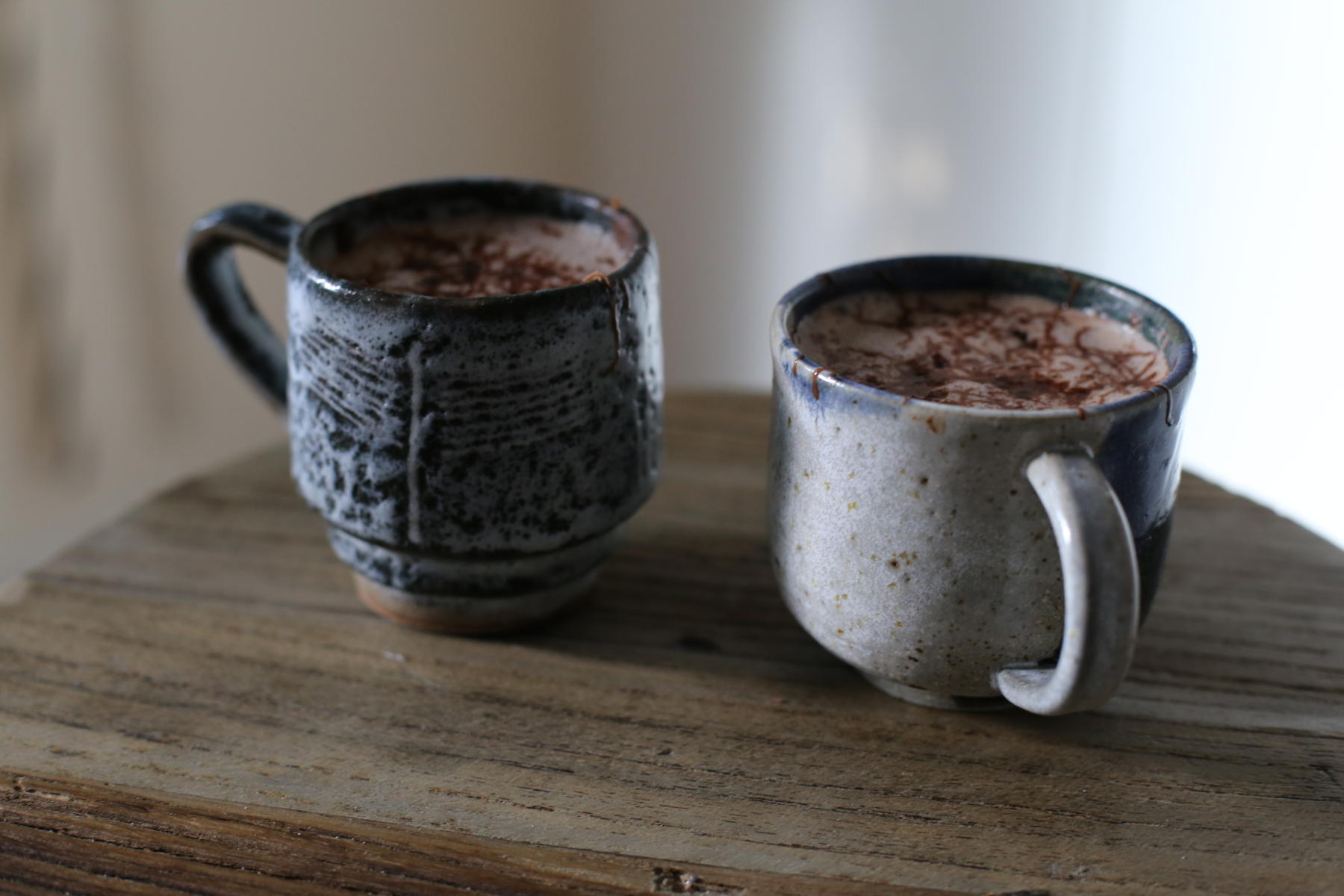 The best hot chocolate ever. Ever.
Now I take a lot of pride in my cooking and I usually make everything from scratch, because most of the time because it always taste better than the things I can buy.
This Loving Earth hot chocolate mix is the exception. As soon as I run out, another one must replace is immediately. God forbid I be without it for even one day.
I adore drinking this with some of my almond choc chip cookies and strawberries. Heaven. No matter what, my hot chocolate will always be quite hot, cupped in my hands and sending nourishment to my body.
Loving Earth are the brand that I trust with everything. They are a super duper Melbourne company that if you haven't heard of them, all I can say is that you need them in your life. Their chocolate is life changing and all their other products are to die for. Their products are the reason this hot chocolate is lifted to the next level. Thank you Loving Earth !
So lets see out the last of these cold days with this ultimate hot chocolate ♥♥♥
Ingredients
Makes 1 large mug or 2 small
3/4 cup Almond or Hazelnut milk (preferably homemade), see notes for other milks
1/4 cup of Water (filtered)
1/4 teaspoon of Vanilla paste
2-3 heaped teaspoons of Loving Earth hot chocolate mix + extra for sprinkling
Loving Earth hazelnut chocolate (1-3 pieces, depending how rich you like it) + extra for grating
A good sprinkle of Loving Earth cacao nibs
Your favourite mug
Oh puppy, I just had to include this photo. Blaze just came and photobombed my shoot. He knows not to touch anything but loves the camera and loves the smell of chocolate !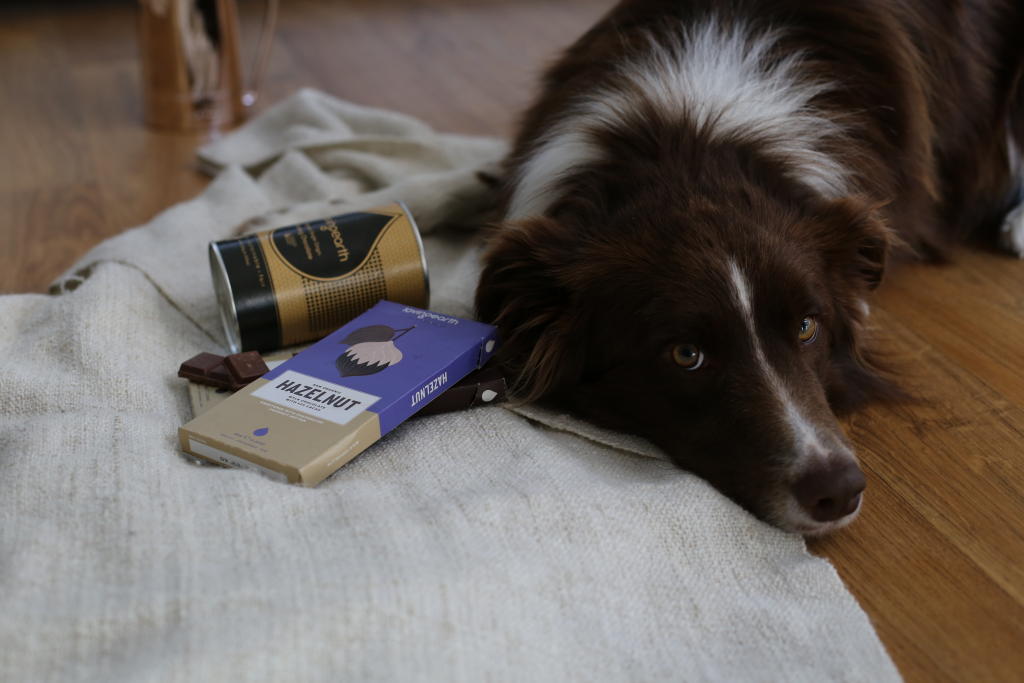 STEP 1
Heat up milk and water in a small saucepan over low heat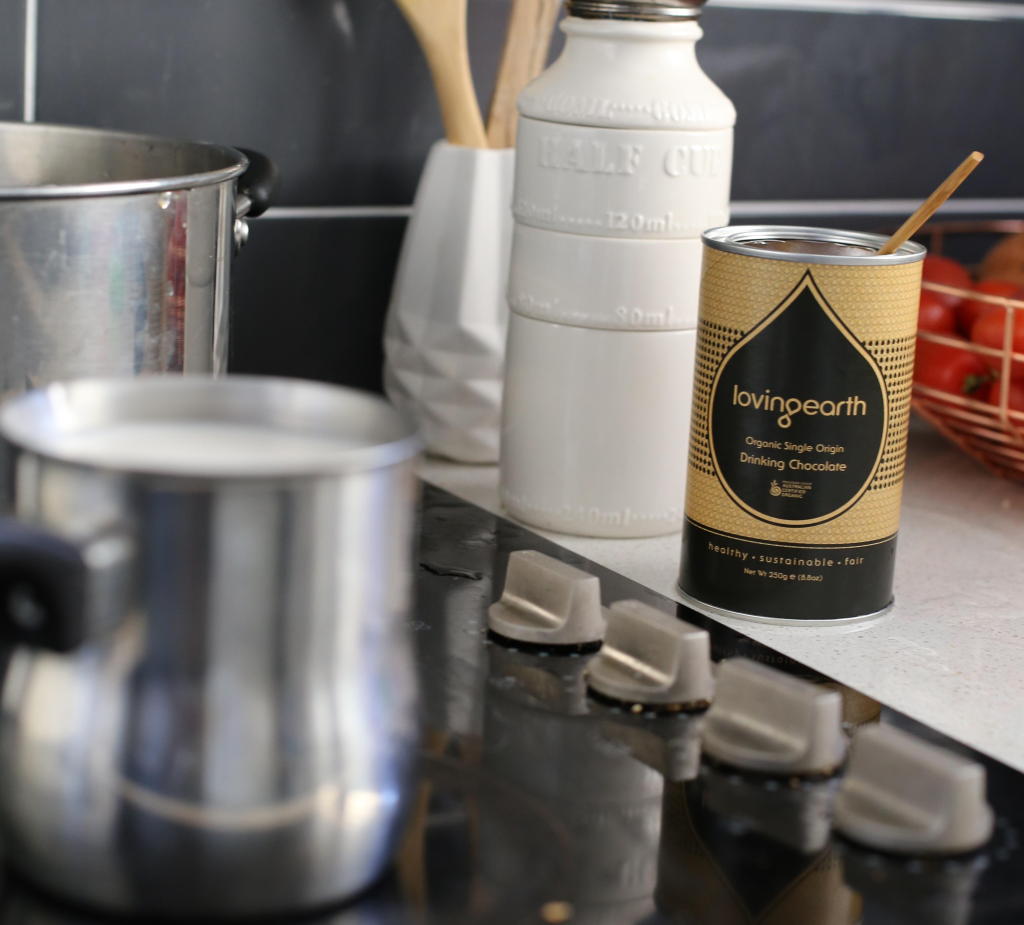 STEP 2
Add vanilla and stir occasionally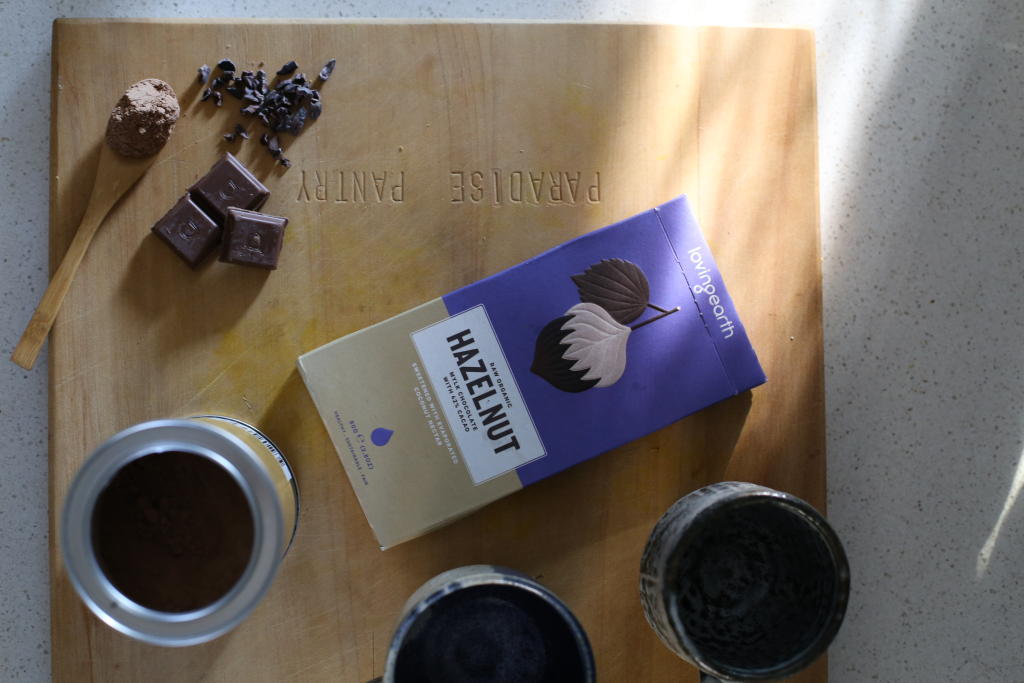 STEP 3
Remove from heat when hot & add in the Loving Earth hot chocolate mix and their hazelnut chocolate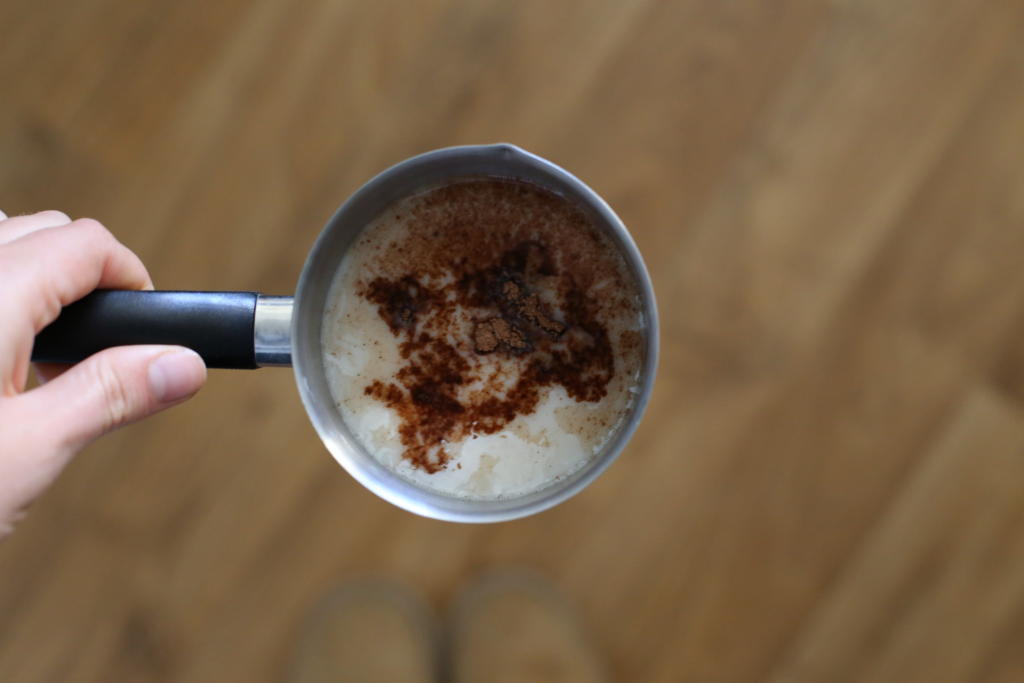 STEP 4
(optional) Froth using a milk frother or whisk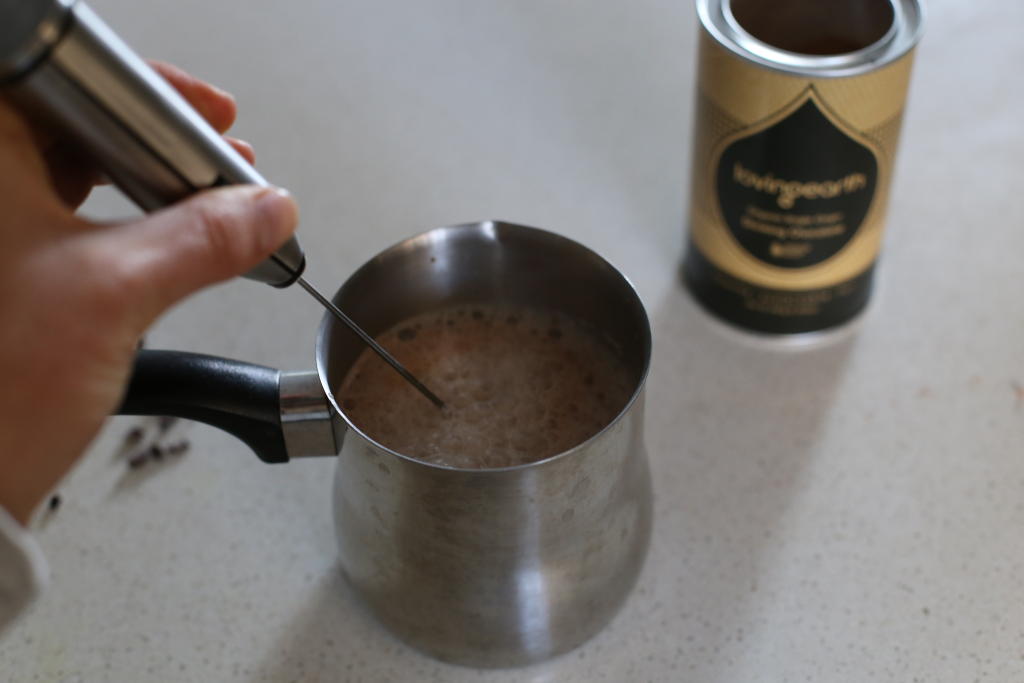 STEP 5
Pour into your favourite mug and sprinkle with cacao nibs, extra hot choc mix and grate some more of the hazelnut chocolate over it. oh yeah.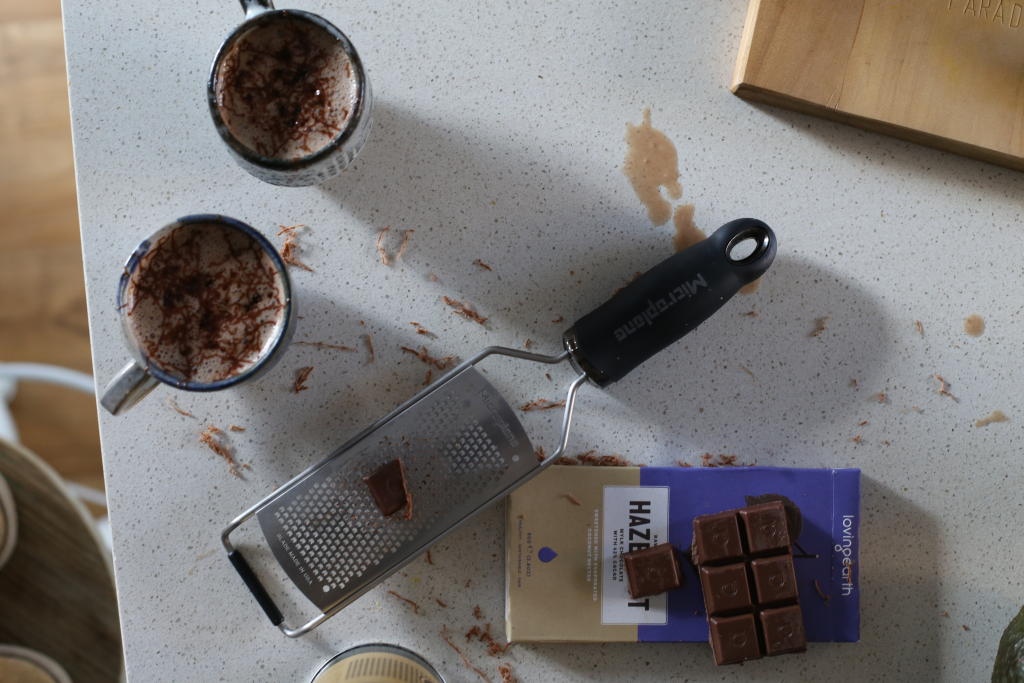 STEP 6
Sip slowly, and leave the dishes for someone else 😉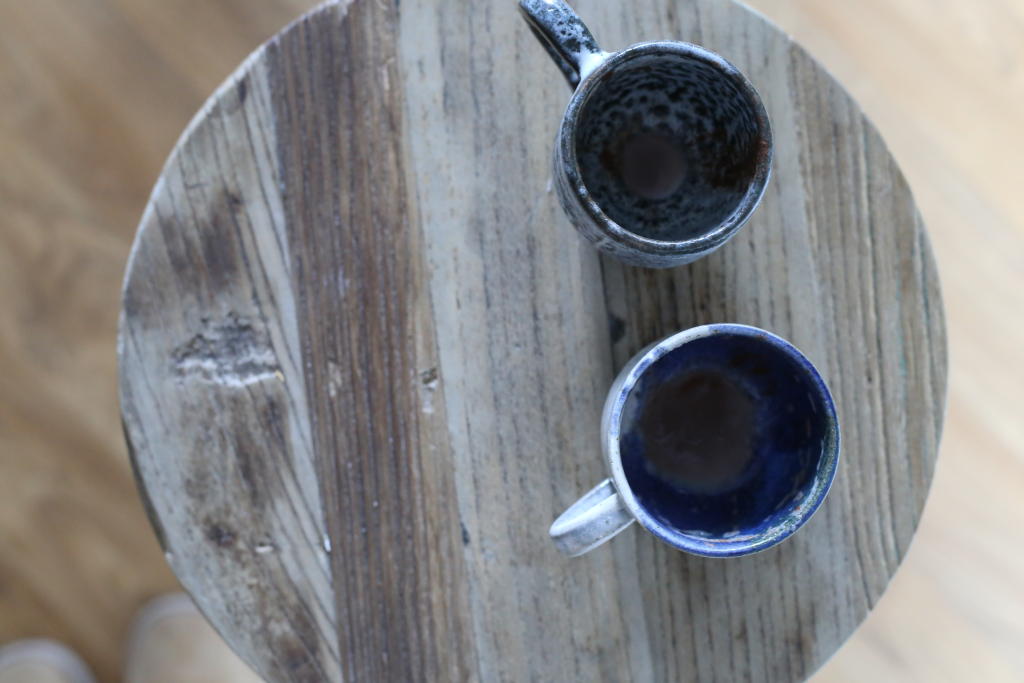 Notes:
Rice milk, pistachio milk & dairy would all go well too 🙂
If you don't have a milk frother, just use a normal whisk.
If you're not a fan of hazelnut use any of Loving Earths delicious chocolates !