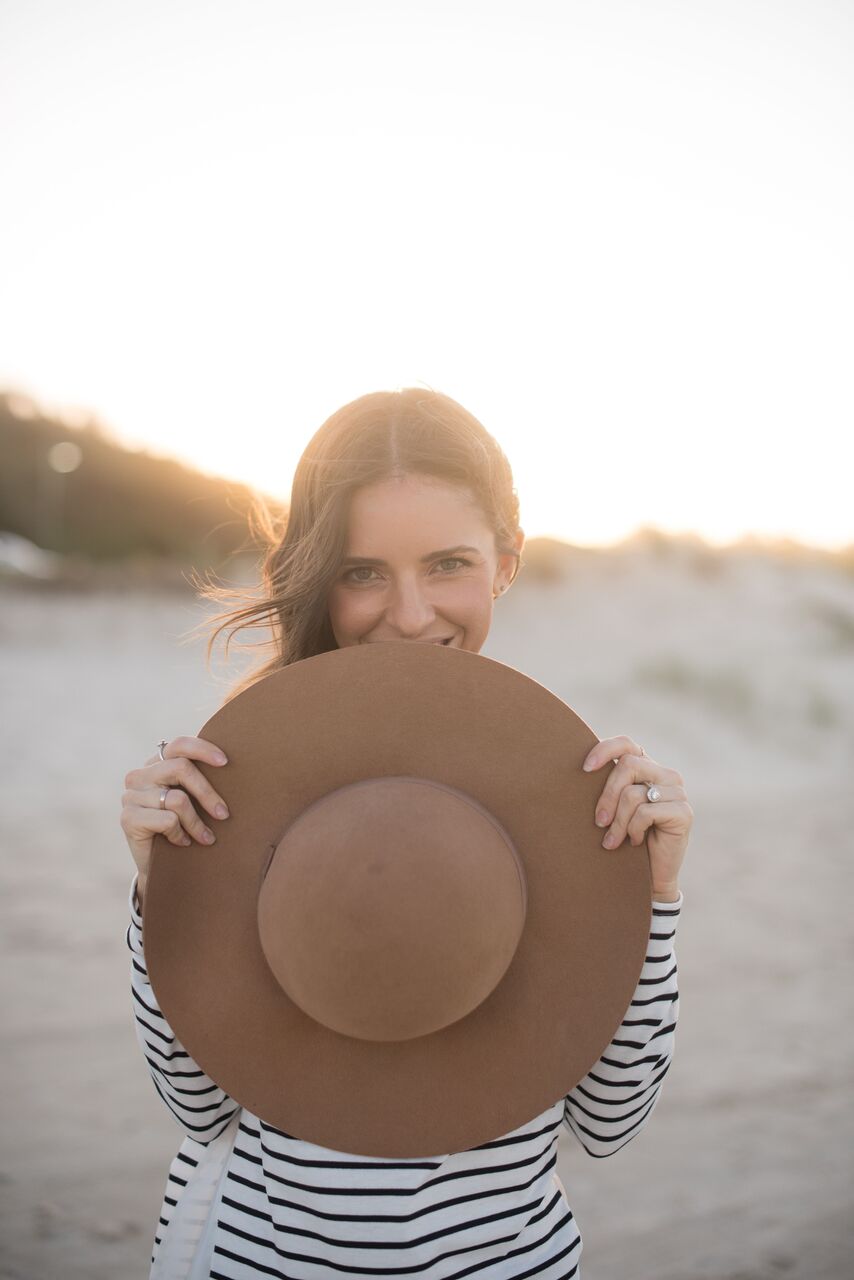 I'm so excited to share this next beautiful being (inside and out) with you all ❤ She is one of the sweetest, kindest, genuine people I know, I feel very fortunate to have met her … And know you can also have her in your life to coach and support  you to achieve your goals and be the best you can be >> http://www.katecaddle.com
So read on and be inspired by Kate!
What is your name?
Kate Caddle
What do you 'do'?
I'm a life coach, writer and speaker.
Where are you from?
I'm a born and bred Gold Coast girl (and very proud of it!)
Do you have any pets?
Yes! I have a super cute Kelpie cross, named Kobe that my husband and I adopted 4 years ago from the RSPCA. He's a beautiful, loving dog, and brings so much joy into our lives!
What is your philosophy?
Honour your body. Physically, emotionally, spiritually.
What led you to this lifestyle?
In 2011 I was diagnosed with severe endometriosis that led me to surgery, and through a lot of pain. I found the beautiful late Jessica Ainscough in Cosmo Magazine and read about her story. She inspired me to take a hold of my own life and not let this illness stop me from living how I wanted to.
 I quickly changed my diet, and saw massive improvement. I followed with acupuncture (the best thing in the world for endometriosis), spiritual growth, and developed a deeper connection to myself.
 All of this brought me closer to my truth while also healing my physical condition.
At this point I'm incredibly grateful for the journey I've been on, because without it I wouldn't be where I am. And I love the life I live. I'm incredibly grateful to be a part of so many beautiful women's lives, and support them through their own growth. It is honestly my dream career!
What inspires you?
I'm a creative at heart, and I find inspiration in the strangest places, but mostly it's nature.
 Mumma Nature always brings out the best in me.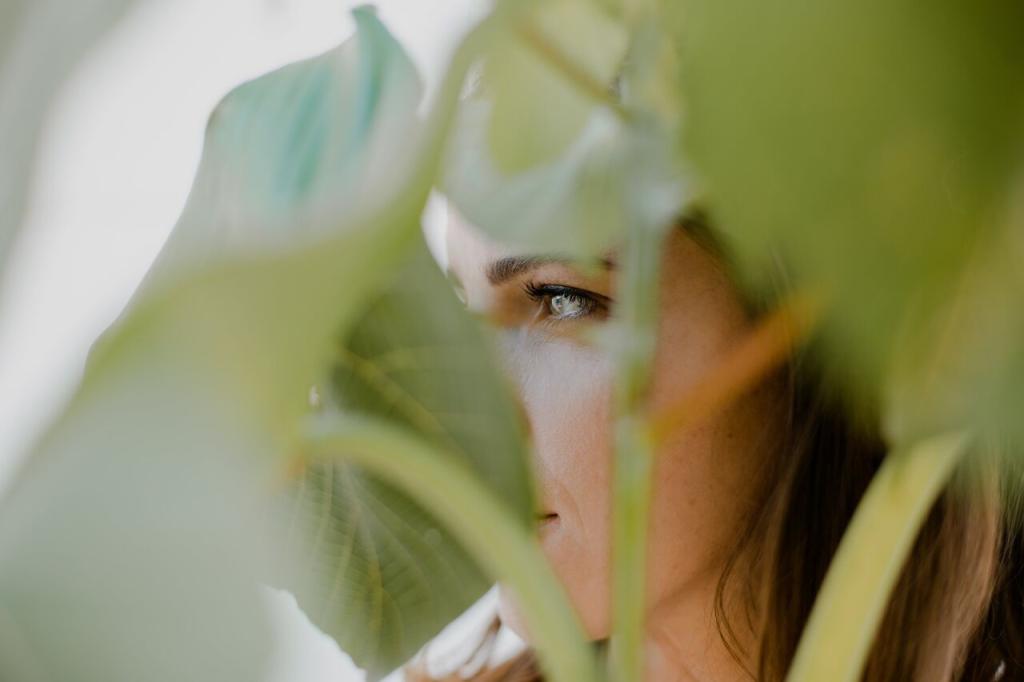 What is your favourite dish to cook?
You know, I actually don't love cooking. I like it mostly because I get to eat after!
 I probably enjoy making summer breakfasts the most, because they're usually filled with fresh fruit! Yum! Although that's not really cooking.
Where is your favourite place to travel to?
My favourite places to go are anywhere near the beach! Brunswick Heads in Northern NSW is a favourite, I also love Port Douglas and the Whitsundays in North Queensland.
But my favourite holidays are always on my parents boat in Morteon Bay.
What's the best thing about social media?
I believe it's what you make it, especially Instagram. (You don't have as much control over what you see on Facebook) You have the opportunity to fill your feed with people and places that inspire you, make you laugh, and excite you about the future. I also love social media for connecting with like-minded ladies! I've met 3 incredible friends solely through Instagram. We may never of crossed paths without it.
Describe your typical day?
I work from home, so I like to give myself some sort of structure to help me stay on task and keep productive, and also to make sure I get in some leisure time too! As much as possible I base my life on the chi-cycle.
I wake around 5/5:30am and start my day with a litre of warm water with either lemon or chlorophyll if I'm needed more greens.
I move my body in some way, walking with Kobe/Yoga/ Stretching in my lounge room.
Then I have a nourishing breakfast with my husband. At this time of year it's a big green smoothie and some rice cakes with avocado (favourite food!) tomato and baby spinach, or a smoothie bowl with Paradise Pantry granola!
Once my husband leaves for work I get myself ready for my day.
I step into my zen space/office at 8:30am and spend the first half an hour meditating, pulling angel cards and setting my intention for my day.
From 9-1 I get stuck into emails, writing content for my blog, and seeing my beautiful clients.
From 1-3pm I start to slow things down. I take time to make myself a nourishing lunch and make sure I don't rush through eating it. I might also read a book, or sit in the sun for 10 minutes.
I then head back to my office to wrap up the day and see more clients.
I usually finish around 4-5pm, sometimes later.
I like to keep my evenings relaxing, and fun. Yoga, meditation, journaling, colouring in, spending time with my husband and of course a nourishing dinner.
This is what works for me, and of course sometimes things change and shuffle around, but I know when I stick to this I'm almost guaranteed a great day!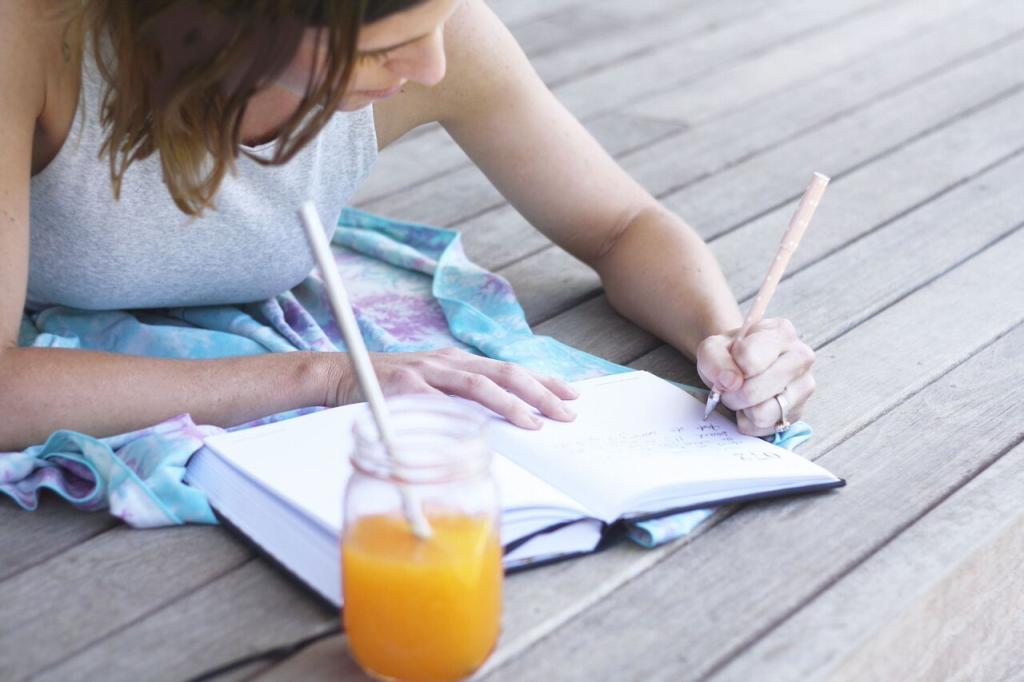 Describe your perfect day?
As above!
 On the weekends, I love going to the beach, and the farmers market, walking with my husband and Kobe, and catching up with family and friends.
Favourite meal of the day? / What do you often eat for it?
At the moment it's lunch, which is a big change! For about 5 years it was breakfast!
Family were recently staying with us, and my sister in law is a fellow salad-nut and she gave me a yummy combo that I've been eating since. Thanks Melissa!
Baby spinach, spring onion, red onion, tomato, carrot and pineapple. Then I make a dressing with half and avocado, water and lemon juice. Add some flaxeed crackers and yum!!
Favourite restaurant / café on the Gold Coast?
OOO do I have to choose? I love Mandala Organic Arts Café at Mermaid Beach, Blendlove at Bundall, Marie Anita's at Burleigh and Greenhouse Factory at Kirra.
Do you have a dish that reminds you of your childhood?
Vegetable Pockets. It was my absolute favourite growing up! It's a recipe of my mums.
Basically you cook up whatever vegetables you have with a little bit of veggie stock until theyre almost cooked. Place a few big scoops of the slightly cooled mixture into the middle of a sheet of pastry (I use gluten free vegan pastry from Flannerys), sprinkle with nutritional yeast, and then fold all the corners into the center to make a square. Squeeze the edges together tightly. Paint with a little bit of almond milk, and place into a preheated oven. Once pastry is cooked take out and serve with a generous dollop of guacamole. Yum!
Although the pastry is processed, and not great, I still make it as a sometimes treat, because it's so yummy!
Do you have an exercise routine / preferred activities ?
I love yoga, Barre Pilates, walking and stretching!
What's your bedtime ritual ?
Reading, essential oils (I love Lavendar at bedtime, but sometimes I add some Frankinscene to make it extra special!), journaling and meditation. This is my combo for a great night sleep!
Do you have any beauty rituals / tips ?
Before I was a coach, I had my own business as a hair and makeup artist for 7 years, with a background in beauty therapy. So for a long time, beauty was complex. I was always trying new things, adding, swapping and changing. These days I like to keep it simple!
The most important thing for great skin is to look after what's inside. For me, this means eating a mostly organic diet, and drinking lots of water. I'm also coeliac vegan so that means the majority of my diet is plants. I believe it's about listening to your body and taking notice of what it responds to.
 I've had ongoing hormone issues for a long time now, and with that came a lot of breakouts that just wouldn't budge. I found acupuncture to be great as it helped to balance out my hormones. Getting to the root of the issue is how I believe you create a lasting difference.
For skin care, I use coconut oil, and jojoba oil for just about everything! Cleanser, moisturizer, mixed with a mineral makeup powder as a light foundation.
I also make a coffee scrub that I use to exfoliate both my face and body. You can find it here.  http://www.katecaddle.com/blog/2014/4/9/diy-organic-coffee-scrub
 If I really want to give myself a self loving treat, I book a facial with Lauren from Raw Beauty. I'm telling you now, this woman is incredible. I guarantee you've never experienced a facial like Laurens! http://rawbeauty.net.au
A quote / mantra that you strive to follow ?
Live your truth.
Book / Music currently being read / listened to?
Reading Children of the Now by Meg Blackburn Losey.
I'm really into podcasts at the moment! Anything on spiritual growth, living from truth and overcoming fear is where it's at for me!
Where do you see yourself in 3 years?
Oh I love this question! In three years, I would like to have a baby, and maybe even number two on the way, be coaching a beautiful group of clients, holding workshops and have penned my book.(it's swirling around in my head at the moment!)
I'd also like to feel that I've grown spiritually and emotionally.
And of course, be even more in love with my husband!