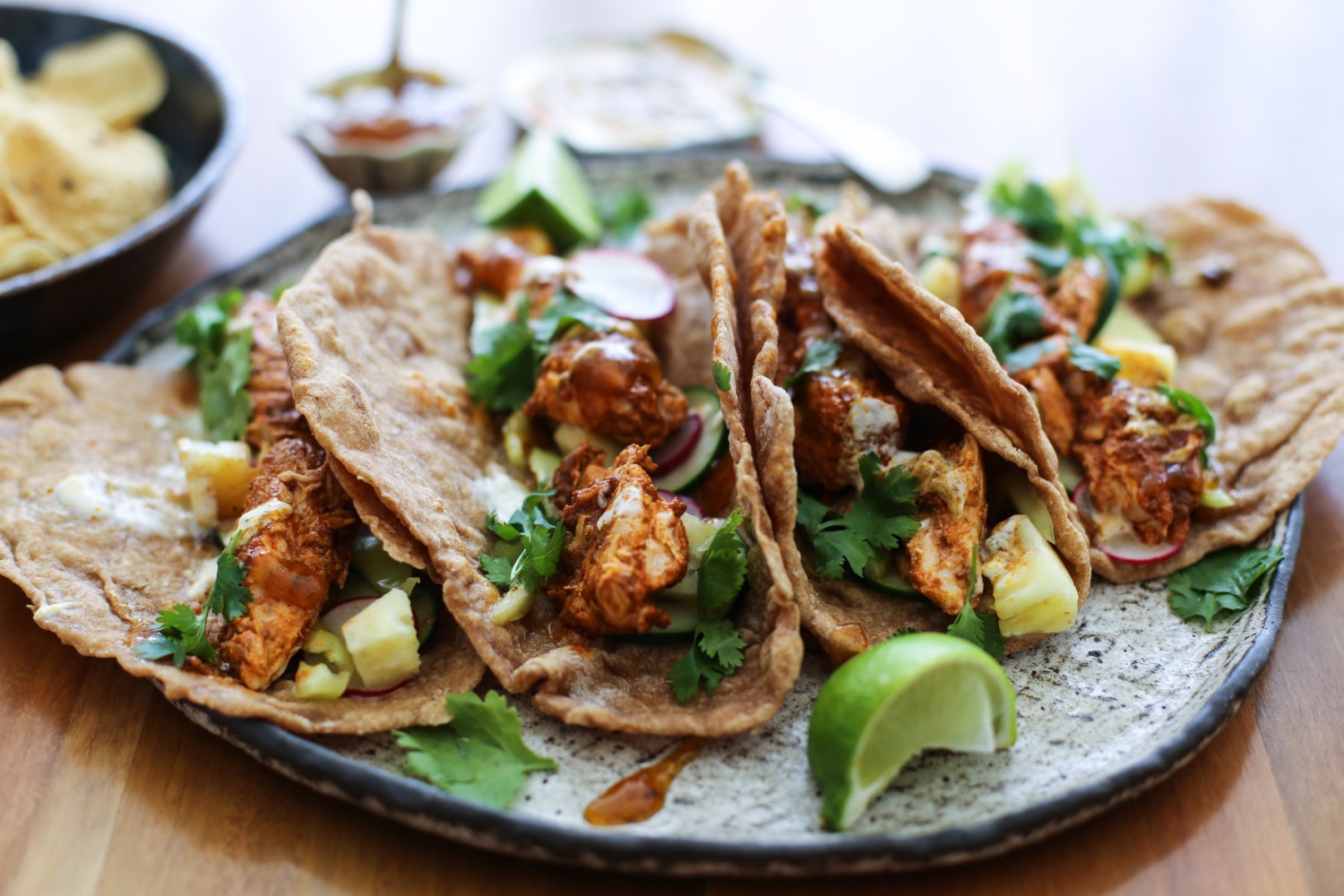 Now I love tandoori, I love fish and I love tacos. So that means I triple love this dish.
So when Pataks sent me the tandoori paste and the yummy sides I somehow brainstormed my way to Tandoori Fish Tacos. The flavours of the spices and fresh white fish go perfectly together. A delicious twist on the usual tandoori chicken.
It is pretty easy to make and oh my, the flavours. It was like a party in my mouth and when I was finished I wished I had made more. So take note people, maybe double the recipe 😉
These tacos and sides are a beautiful, tasty combination of carbs, protein and fat. A great combo go all the macronutrients. Fresh crunchy vegetables, melt in your mouth spiced fish, soft yet hearty wraps. And the sauces are not to be forgotten. I ate about half the pappadums and eggplant pickle dip whilst I was cooking. Just pure yum. I think i'll be making that dip for a lot of different meals.
Now these homemade wraps are something that I make all the time. Hardly any ingredients unlike some in the supermarket so they are a lot better for you, anddddd you can bet they are a lot of cheaper. So I usually make a big batch of them and freeze them and voila, you have the base of many great dishes ready to go.
The best thing is all these sauces can be found in your local supermarket so you don't have to go hunting like crazy to recreate these tacos. They are definitely the perfect weekend lunch, particularly sitting outside with an icy drink. So hop to it and pick up some snapper and sauces on your home, it's taco time!
A huge thank you to Pataks for supplying me with these goodies which inspired this dish! #pataksaustralia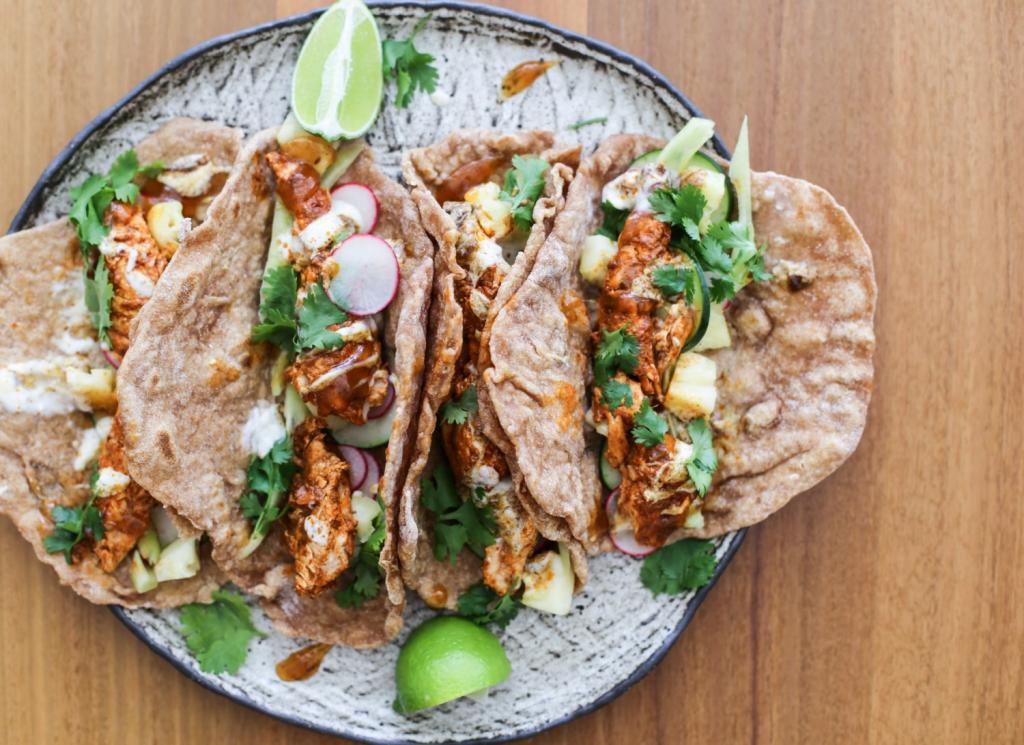 In other news, it is now 3 weeks until we move into our new home. Literally buzzing with excitement to be in there. I can cook in my miele appliances, decorate my study and just breathe a sigh of relief that we finally made it. Actually, I think there will be tears of joy, a sigh of relief definitely doesn't cut it.
Oh the dishes that are going to be created in that kitchen! I spend a large proportion of my day dreaming about cooking in there. Until then, love and nourishment xx