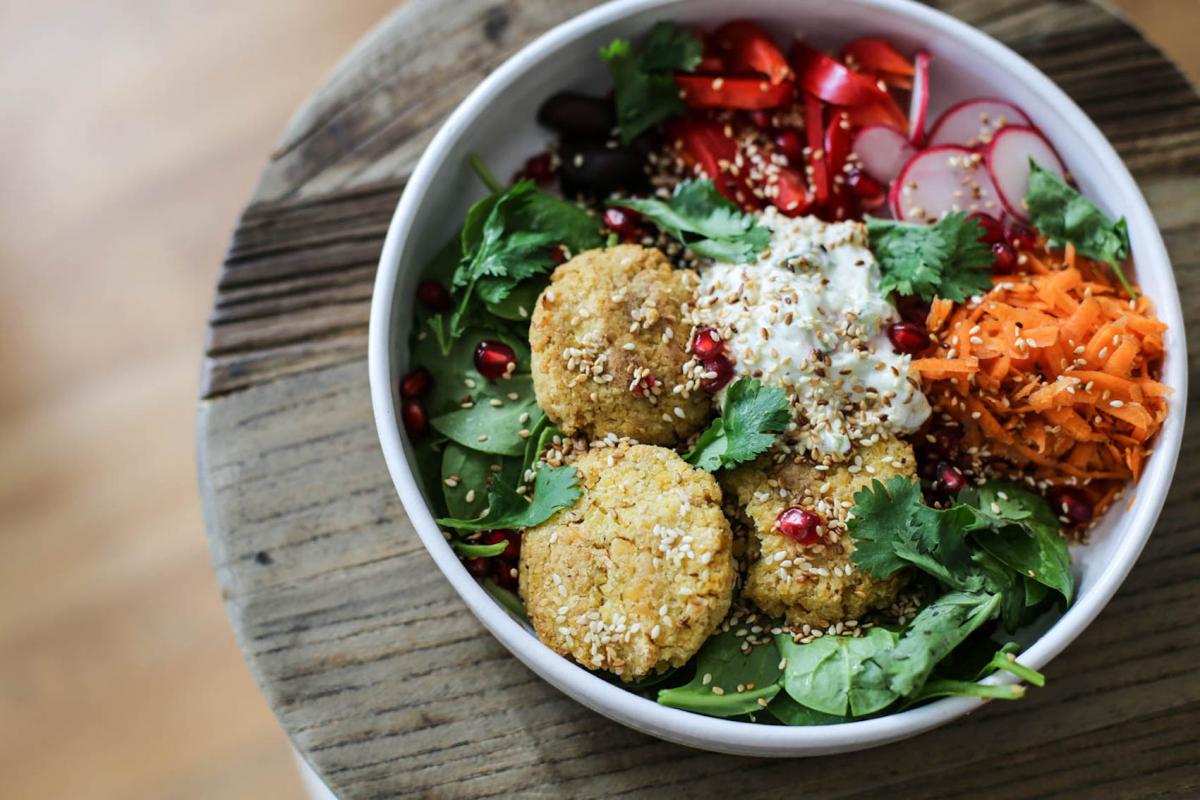 I promised I would put the recipe up for this colourful bowl, so voila! I for one am definitely gravitating towards salads and raw foods now the Gold Coast is in the middle of summer. These falafels are ridiculously easy too make and so versatile they make regular appearances in my kitchen.
I love the addition of millet (or quinoa) in these to help break up the chickpea-ness. It stops them from being too dense, plus you get some complex carbs into your meal too.
Tzakaki is a must with this dish. It combines perfectly with the crisp veggies and tasty falafels.
Each time I make it I just use whatever vegetables I have on hand and it always works out great! Plus this recipe makes enough for leftovers !!
If you make it don't forget to tag #paradise_pantry , I love your photos !
I'm off on an adventure with Blaze / eating cookies. Time for to get some chickpeas soaking 🙂
Love and nourishment // PP
Ingredients
Falafels – makes 18
– 2 1/2 cups of chickpeas (preferably soaked and cooked)
– 1/3 cup of tahini (hulled or unhulled)
– 1/4 cup of olive oil / macadamia oil
– 1/4 cup of lemon juice
– 1 1/2 cup of cooked millet (can use quinoa / oats / brown rice)
– 1 tsp of celtic salt
– Good pinch of pepper
– 1 tsp cumin
– 3 tbs fresh coriander or 1 tbs dried
– 2 cloves Garlic
---
Salad – serves 4 
– 4 radishes
– 1 capsicum
-4 good handfuls of spinach
– 2 grated carrots
-12 olives
Other ideas: 
– fresh/sun dried tomatoes
– avocado
– red cabbage (thinly sliced)
– cucumber
– corn
– grated beetroot
---
Tzakaki – makes 1 cup 
– 1 cucumber (grated)
–  1 cup coconut / greek yoghurt
– 1 tsp cumin
– 1 tsp salt and pepper
– 1 tbs olive oil
– 1 tbs lemon juice
– 1 clove of garlic (minced)
---
Sprinkle with
– toasted sesame seeds / other nuts or seeds
– fresh coriander / mint
– pomegranate seeds
– sprouts
---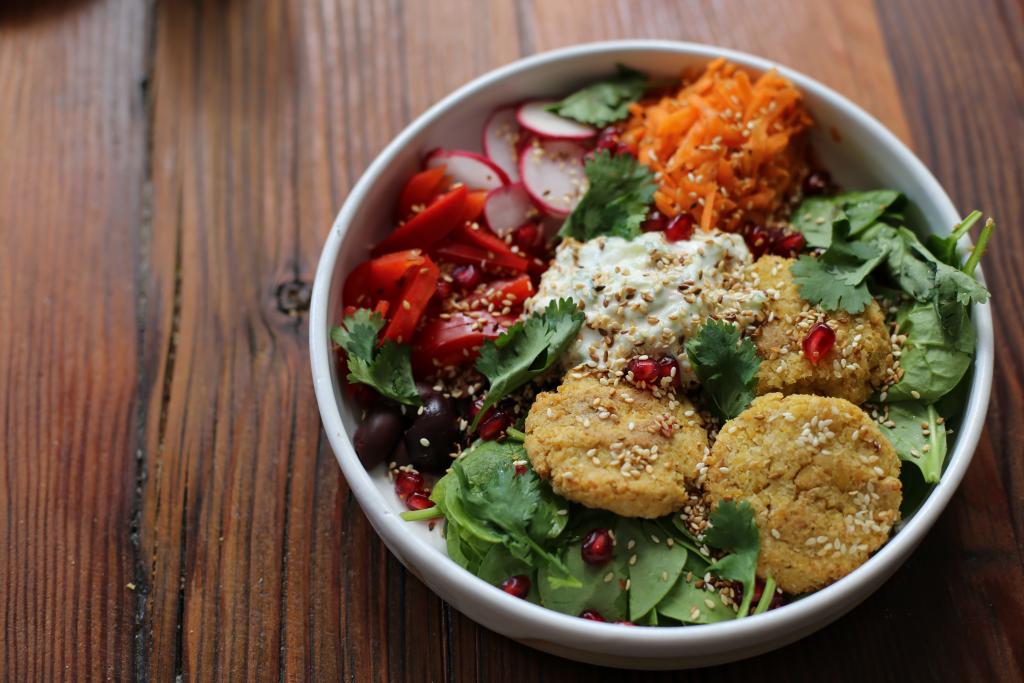 STEP 1
FALAFELS
Preheat oven to 180 degrees celsius.
STEP 2
Place all ingredients into a food processor and blend until combined. It should be sticky enough that you can form balls with it. If not add more tahini.
STEP 3
Roll small balls on the mixture then press it down with your hands until roughly 1cm thick. Place them all on a lined baking tray.
Sprinkle with sesame seeds.
Bake for 30 minutes, until golden and slightly crumbly.
Prepare salad and tzakaki whilst they are cooking.
STEP 4
SALAD
Wash all the vegetables.
Thinly slice the radishes, capsicum and olives.
Grate the carrots.
Set aside until falafels are ready.
Add toppings.
STEP 5
TZAKAKI
Mix all ingredients together in a small bowl, drizzle a little more olive oil on top and let people serve themselves.
Store in fridge for up to 5 days.
Notes:
Vegan ☆ Gluten free ☆ Dairy free ☆ Refined sugar free ☆