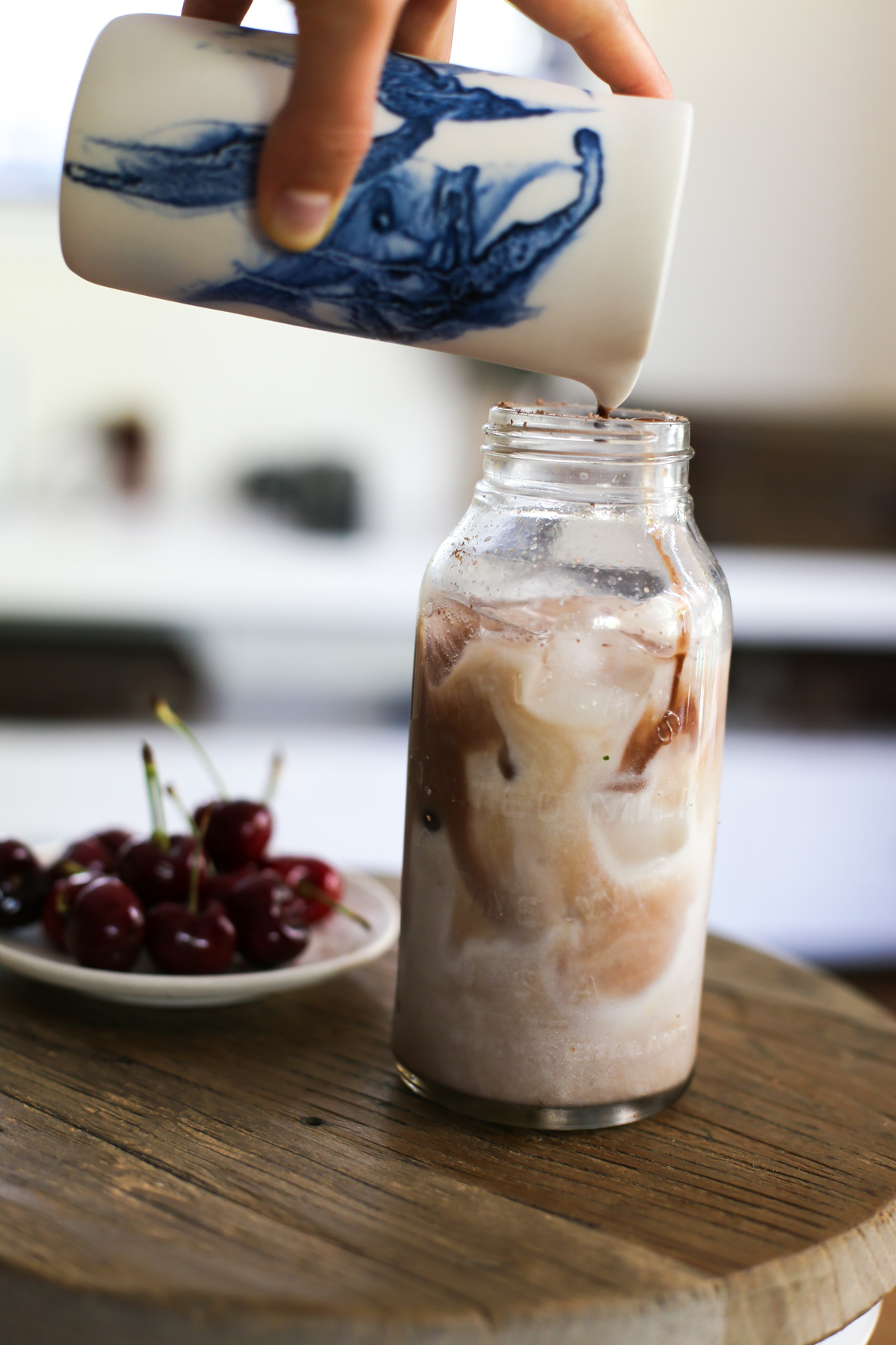 When I want an iced chocolate I want the real deal. Actual chocolate. Made from cacao beans. None of this sugary syrup stuff. And I personally like mine made with almond milk. This iced chocolate as simple as it is, is pretty hard to find. But don't despair because you can make it for yourself >> healthier, yummier and cheaper.
This recipe first came to me out of necessity. I live on the Gold Coast so it's pretty hot 24/7, I am always a bit sad when summer comes and my hot mugs of matcha, hot chocolate and chai disappear for a few months because I just don't feel like drinking something that is going to make me sweat. But then I thought I can still enjoy these drinks, just ice them! So now iced everything is my life. If that ice block tray is empty its pretty much the end of the world.
---
Beautiful fresh homemade almond milk really helps take this drink to the next level. So get soaking some almonds ☆☆☆
I always give it a good mix before I drink it but it always looks so so so cool when you pour the chocolate mix over the milk, I never get tired of seeing the chocolatey swirls.
This recipe has got so much going for it nutritionally. Cacao, maca and cinnamon all have great qualities for energy, stabilising blood sugar, magnesium and iron. Making this the perfect drink to have after exercising. Chocolate milk is better for your body than all the sports drink, just make it sure you avoid all the sugary chocolate milks that don't even contain cacao.
---
I've already got some healthy hot chocolate mix packed for Canada for many hot chocolates looking out at the snow  ❤  Can't wait to wrap my hands around a hot mug soon.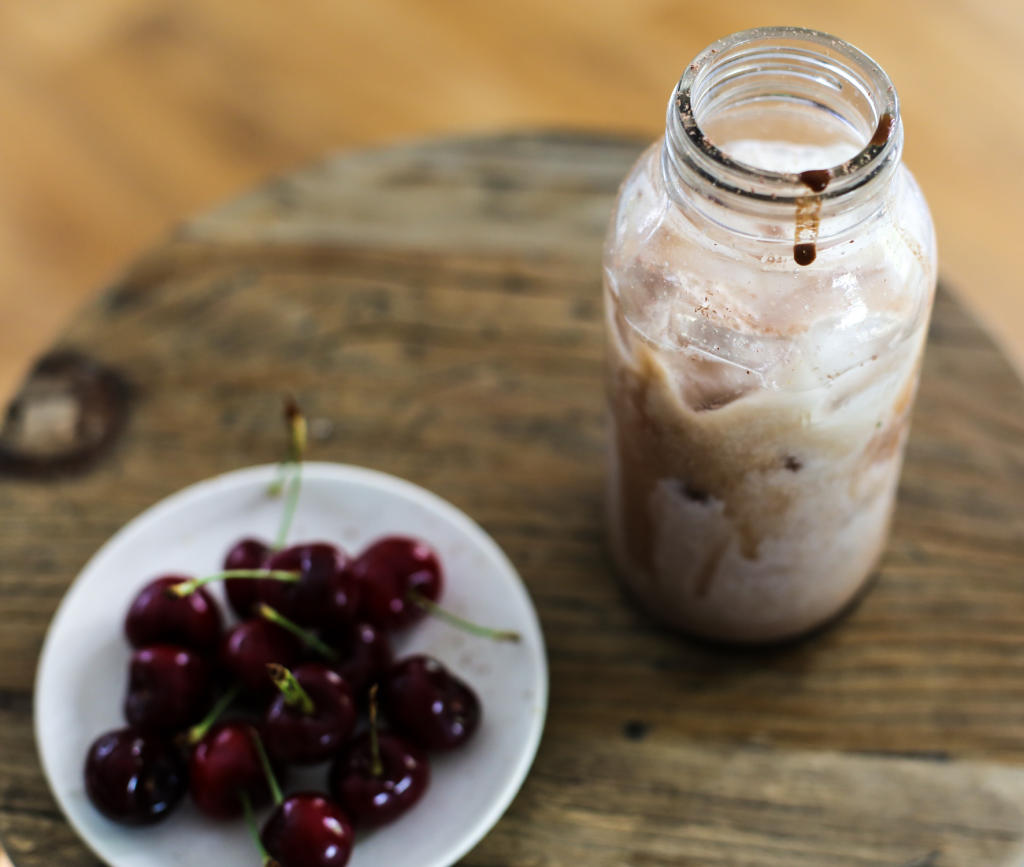 Ingredients
serves one large / two small 
350 ml Almond milk (homemade) / rice / cow
150ml nearly boiling water
1 tbs Cacao powder
1/2 tsp Maca powder
1/2 tsp Vanilla paste
Pinch of Cinnamon
Pinch of Himalayan Salt
1-2 pieces of Chocolate (I use Loving Earth dark) optional
1 tsp – 1 tbs Real Maple syrup (depends on your level of sweetness)
6-10 ice blocks
Still don't feel like making it yourself / travelling ?
My favourite store bought mixes: 
Loving Earth Dark/Mylk chocolate mix
Teresa Cutter Naked Chocolate mix
STEP 1
In a small bowl / pouring jug whisk together cacao, vanilla, maca, cinnamon, salt, maple syrup and chocolate pieces in the warm water until combined.
Place in fridge for 15 minutes to cool.
STEP 2
Place ice blocks in a glass and pour the almond milk over them.
Gently pour in the chocolate mix
Give it a good stir before drinking, adjust for sweetness if needed.
Notes:
Healthy ✓ Real Food ✓ Dairy Free ✓ Refined Sugar Free ✓ Gluten Free ✓ Simple ✓ Quick ✓