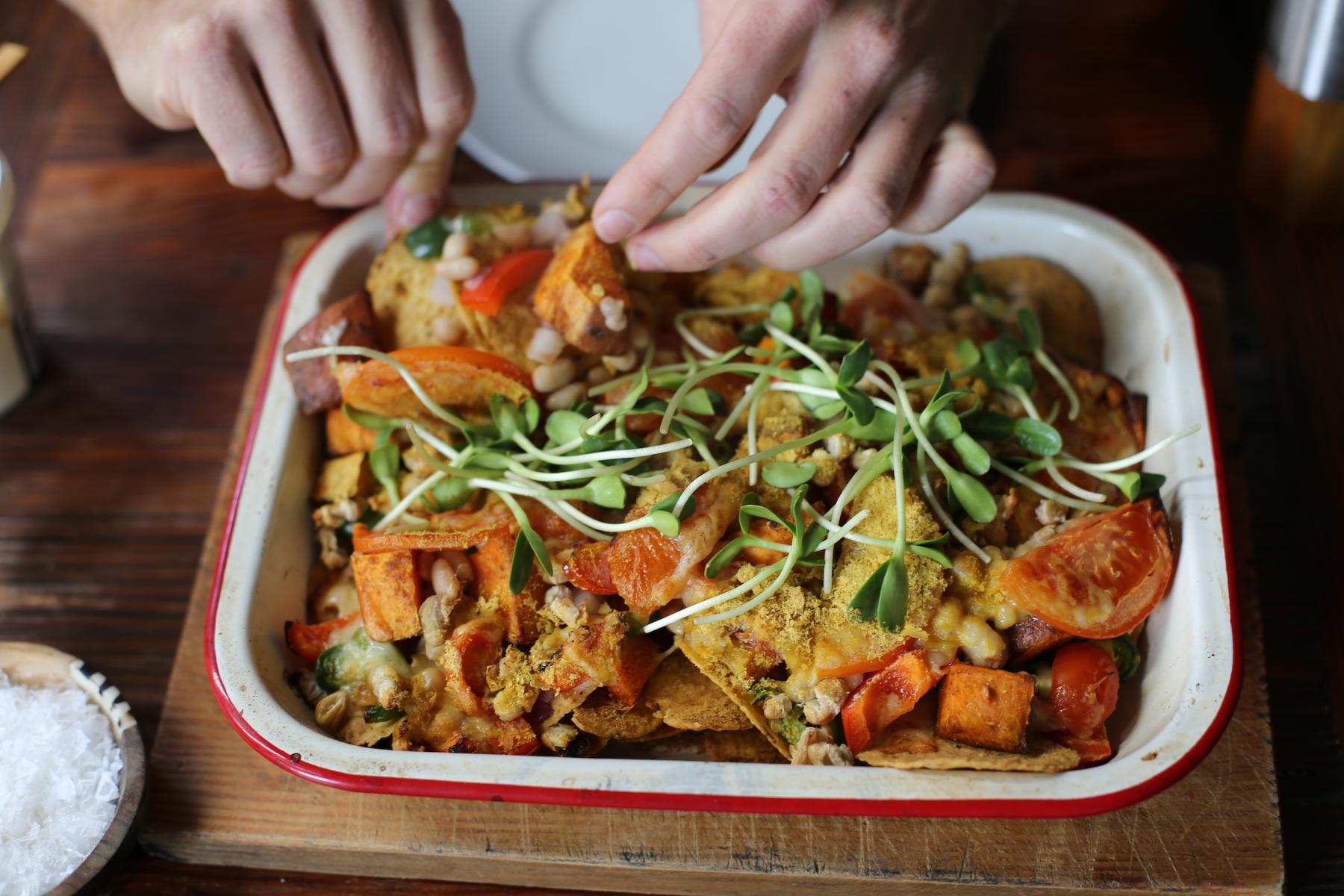 This recipe seems appropriate now that spring weather is well and truly here ! Colourful, fresh and healthy. I love just putting in what ever vegetables and beans I have on hand. But I always have to have some guac and salsa to dip it into. Cashew cheese is also a delicious addition, and a glass of kombucha. #summeriscoming
Enjoy these in the sun (with a hat on) this weekend and you'll be one happy chappy.
These nachos are vegan but can be changed to whatever suits you ! I just love making the veggie to corn chip ratio even, make sure you get veggies with every bit and these will be so much healthier than your typical restaurant nachos.
These sprouts (omg) , and all my veggies are from Farmer Foster at the Helensvale Farmers Markets. I'm in love. I sprinkle them on everything, such a beautiful fresh texture. So if you're on the Gold Coast make sure to come and get some >> http://www.farmerfoster.com.au