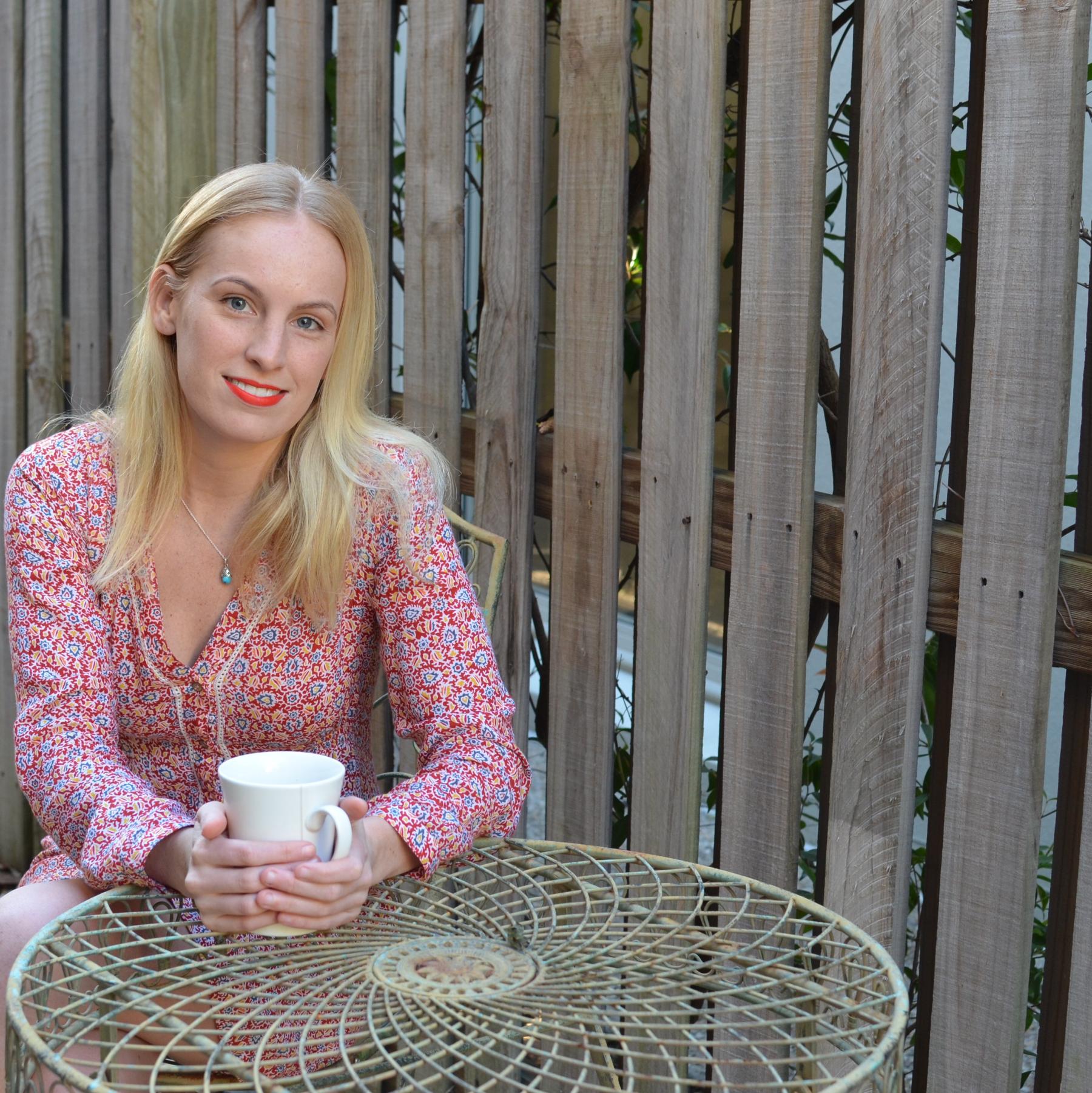 I'm so excited to introduce this new lifestyle section! This is where I will be finding health and wellness people to interview and learn more about their life. I love to support fellow health nuts and it's so interesting and refreshing to hear their ideas and inspirations.
There is no one better to get the ball rolling than Holly Fleet. She has a very similar style of cooking and outlook on life as me (plus the same name 😉 ) so naturally I was drawn to her. But seriously, her instagram makes me drool >> @hollyfleet_nutrition
Read on and be inspired by Holly ! ❥
What is your name?
Holly Fleet
What do you 'do'?
Currently I do lots of things. I am working part-time as a senior accountant, studying nutritional medicine and a dog walker. It's very busy but I am lucky to be able to balance everything quite well for the moment and I love spending my time in lots of different ways.
Where are you from?
I'm originally from the Northern Beaches in Sydney but we moved to the coast when I was young. I consider the Gold Coast to be my home.
Do you have any pets?
Not at the moment but I absolutely love animals. I am currently harassing my partner for a golden retriever which he assures me is on the cards very soon J
What is your philosophy?
My philosophy is 'Balance'
We don't need to drink green smoothies day in day out and start the day with a 10K run. It's all about leading a balanced lifestyle where we can enjoy life and respect our health without all the stress.
Balance is something I have struggled with in the past and I continue to work on. It's human nature to commit 100% or nothing at all. We are paleo, vegan, vegetarian, sugar free, high carb, low fat and the list goes on. I think we should ditch the labels, stick to eating wholefoods, organic if possible and get moving.
What led you to this lifestyle?
Several years ago I hit a really bad patch with my health. I'd basically been burning the candle at both ends for way too long. I was studying, working two jobs and had no idea how to say no to anyone or anything. It took some huge lifestyle changes and nearly two years later I was back to my energetic, happy self.
This journey made me realise just how important diet, exercise and rest is to your well-being.
What inspires you?
There is no better motivator than seeing results! I find inspiration is seeing how far I have come on this journey.
Top 3 foods you couldn't live without?
Avocado (of course)
Quinoa
Eggs
What is your favourite dish to cook?
At the moment I am loving making baked porridge for breakfast. I can pop it in the oven and jump in the shower. Topped with coconut yogurt. Delicious!
Where is your favourite place to travel to?
My favourite trip was to the Arctic Circle Norway. I spent a month travelling solo around Scandinavia before heading to Nordkapp in the North. I absolutely loved the people, the food, the fashion, the interior design, everything really! I loved that I had no idea what to expect and travelling alone I had the freedom to see and do what I wanted.
What's the best thing about Instagram?
The best thing about Instagram is connecting with like-minded people and encouraging and inspiring each other from all over the globe.
Describe your typical day?
My days are all so different at the moment but I always start in the same way. A delicious, filling breakfast with lots of protein, berries and healthy fats. I always get up with enough time to make something yummy before work or uni and its my favourite meal of the day.
Describe your perfect day?
I enjoy the simple things. Sleep ins, slow breakfasts and long walks. My favourite way to spend a Sunday afternoon is sipping a cider on Burleigh Hill watching the sunset.
Favourite meal of the day? / What do you often eat for it?
Breakfast! I love mixing it up for breakfast. Whether it be quinoa porridge, a mug cake, pancakes or smoothie bowl I like to start the day with something delicious and filling.
Favourite restaurant / café on the Gold Coast?
Organics at Home in Palm Beach
Do you have a dish that reminds you of your childhood?
Crackers with apple, cheese and sultanas
Do you have an exercise routine / preferred activities ?
I am a big believer in listening to your body especially when it comes to exercise. For me I need to keep it light as I can overdo it quite easily. My main form of exercise is walking and I probably do about 4 hours a week.
Whats your bedtime ritual ?
Ginger tea
Magnesium
Do you have any beauty rituals / tips ?
I love using coconut oil as a body moisturiser and absolutely swear by evohe mineral makeup.
My skin is quite sensitive and I do get breakouts. These can be hormonal or after a busy weekend. To keep these to a minimum I drink lots of water and take a probiotic supplement daily.
A quote / mantra that you strive to follow ?
I live by a quote from Andre Lorde 'I have come to believe that caring for myself is not self-indulgent. Caring for myself is an act of survival'
Book / Music currently being read / listened to?
Absolutely in love with the new Tame Impala album. It's on repeat at the moment!
Where do you see yourself in 3 years?
Hopefully graduated and practising nutritional medicine. Healing people with food the same way it healed me.