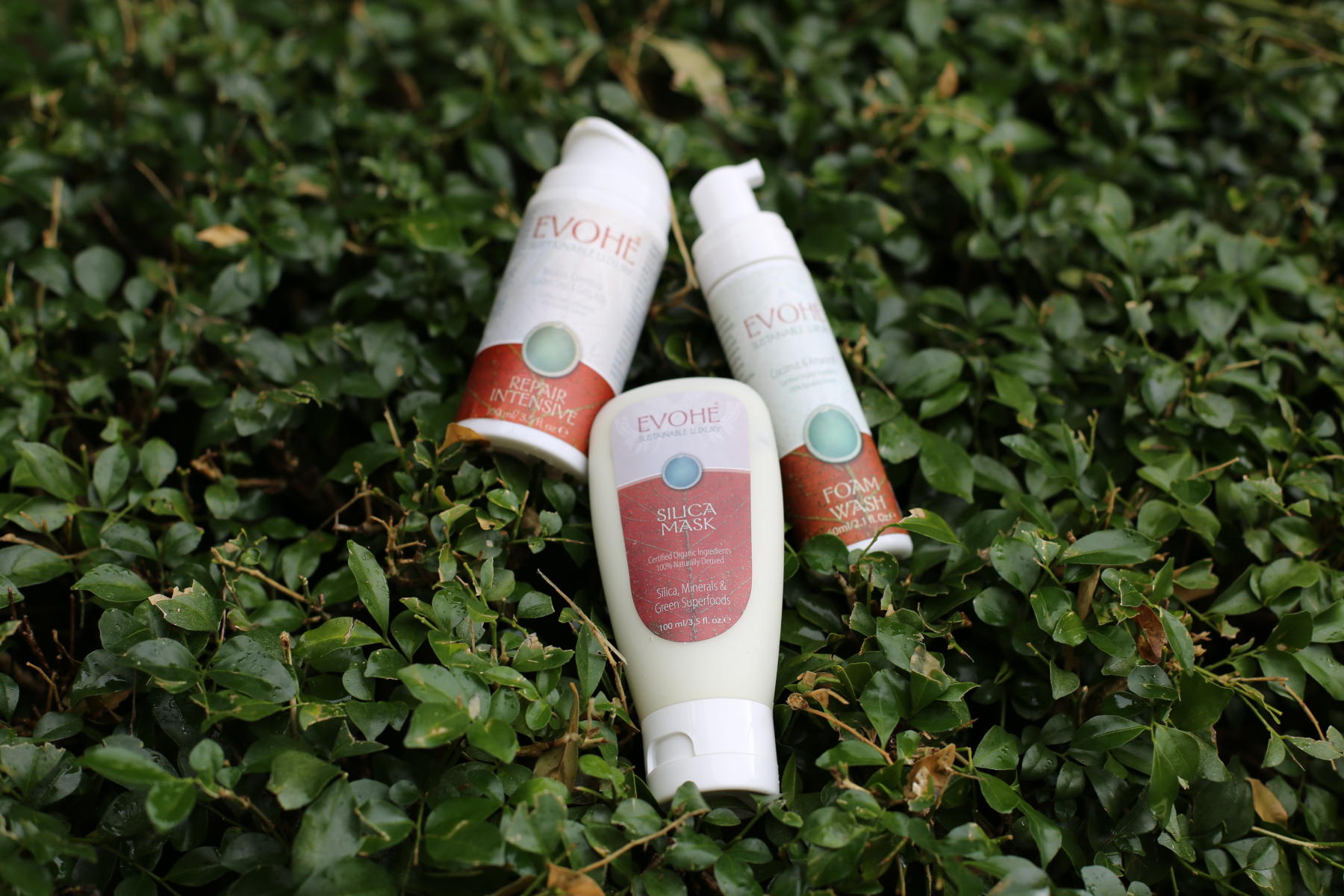 First of all, yayayay Evohe ! I've struggled and struggled since, well since I started using moisturisers etc. (so my whole skincare life) to find a brand that my skin was happy with and that I loved the ingredients of. And thats where Evohe come in. Sustainable Luxury Skincare is definitely what you get. I've tossed and turned between brands, never being fully happy but I can say without doubt I will be staying with Evohe for the rest of my life.
I discovered Evohe when I was working with a lovely lady whose skin just glowed ! I was just in awe. One day we got talking about what skin products we use and I carefully listened knowing that I would definitely give what she was using a go. Brayden and I were off to Japan for 3 weeks (take me back please) and Evohe's trial pack sounded perfect for travelling / testing the brand. It was especially nourishing for the harshly cold temperatures that my face was putting up with ( omega oil was a lifesaver ).  Well it's obvious that I feel in love and ordered more as soon as I got home, actually before I even got home so I didn't have to wait a couple of days #tooorganised
I love that they admit that their products wouldn't exist if it was going to be profit based. I believe that when you have a great product people will realise it and support you. I truly believe that every family should have Evohe in their bathroom, it becomes just one of those items that you can't live without. Skin is our largest organ and so I would say it's worth looking after. It is so important that the items that you use everyday be good for your body, none of these nasty ingredients that enter your bloodstream and help promote illness.  I find it so wonderful to read Evohe's ingredients list, check out this one ⇸
OMEGA OIL ☼ 98% organic ingredients
* Rice Bran Oil – Oryza sativa
• *Acai Pulp Oil – Euterpe oleracea
• *Arctic Cloudberry Seed Oil – Rubus chamaemorus
• *Borage Seed Oil – Borago officinalis
• *Goji Berry – Juniperus communis
• *Hemp Seed Oil – Cannabis sativa
• *Jojoba Seed Oil – Simmondsia chinensis
• *Macadamia Ternifolia seed oil
• *Pumpkin Seed Oil – Cucurbita pepo
• Vitamin E – Tocopherol acetate
• *Arctic Sea Buckthorn Oil – Hippophae rhamnoides
• *Brazil Nut Seed Oil – Bertholletia excelsa
• *Rosehip Seed Oil – Rosa rubiginosa
• EVOHE 100% Natural Parfum
• *Rosemary Leaf extract 
>>> www.evohe.com.au
Evohe are based in Burleigh Heads, QLD and ship Australia wide and internationally. They great local company (go Australia) that are making everyones skins happier. Their products and philosophy are definitely worth reading further about on their website. I would recommend a trial pack to anyone who is not happy with their current skincare. They are always having great deals so its worth signing up to their emails ☮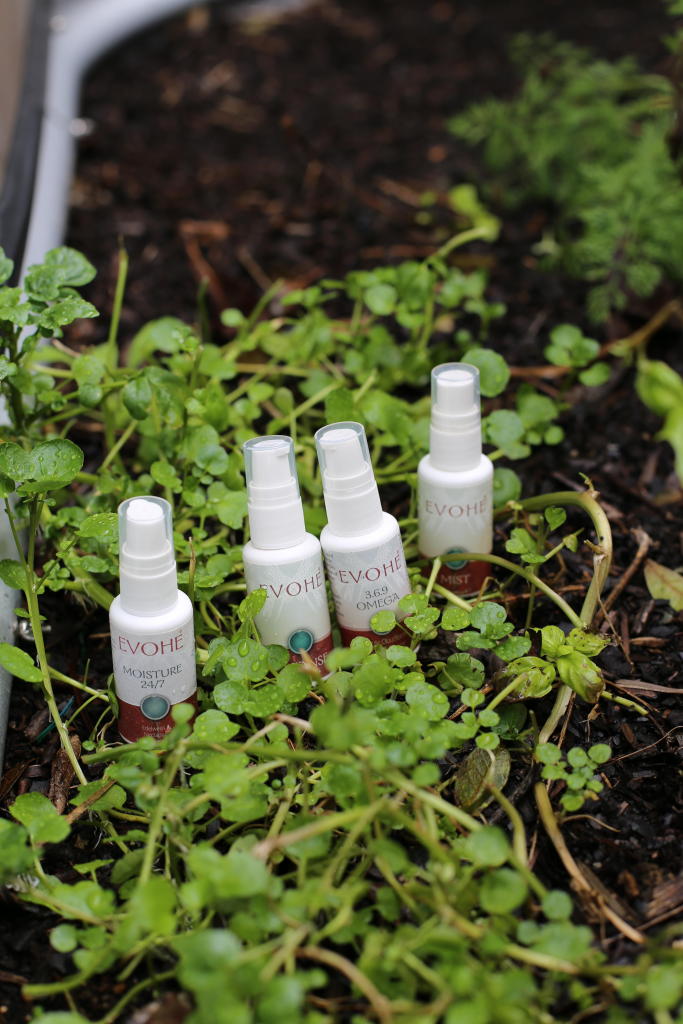 I have to admit that the omega oil is my favourite. My skin can be quite dry and it always feels so nourished and rejunivated after I apply a pump of this beautiful mix of oils. Plus it smells amazinggg.
The mist is a lifesaver, great on hot days, on planes and when you just want to feel refreshed. Also smells like you are walking through a garden of flowers.
I use the foam wash every night and my skin has cleared up dramatically. Pimples are quite rare now. I hope that hasnt jinxed me… 
Ohhh but their mineral makeup – the best thing in the world. I am horrible at putting makeup on, but at the same time I enjoy putting it on for special occasions. I found it always made me look worst and dried my skin out. But when you rub this fresh mineral makeup with nutrient rich omega oil, BOOM, so easy & the perfect blend of colour and nourishment. Your skin colour becomes more even, plus it maintains a natural, fresh look. I feel like it was made for me… Their blush and bronzer are the same #amaze. I'm not worried about the outcome of me putting on make up on anymore, thank you Evohe !
All the products are safe for the whole family and have a large range of applications. There's nothing set it stone saying you must use it for this and that only for this. It's quite liberating and a pretty darn cool approach to skincare.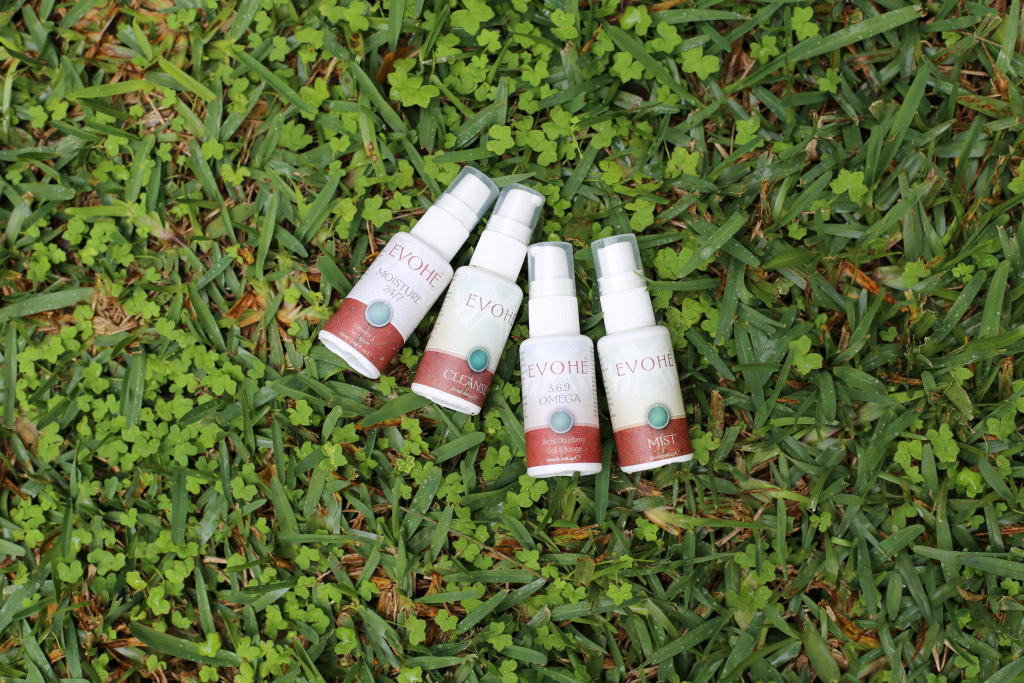 SILICA MASK
This is my go to thing when I get a pimple starting to appear, I apply a dob on it and leave it drying out overnight and it zaps the redness and it feels like it going down and disappearing. Without this it would from into a gross pimple that I would probably pop and then it be all red and be on my face for a lot longer. Just no. So glad all that can be avoided now! I've tried other clay masks but none of them feel as silky and work as well as Evohe's. Pure magic.
I try and do a full silica mask once a week, it is just a ritual now and I know that it makes my skin softer, smoother and much less likely to get any pimples.
Don't forget to tag Evohe with your silica mask on #silicamaskselfie #megevoheskincare #celebratelife #selfnurture
Ingredients
How to use the silica mask 
STEP 1
Grab your silica mask tube
Make a relaxing & pretty space. Pretend it's your own day spa.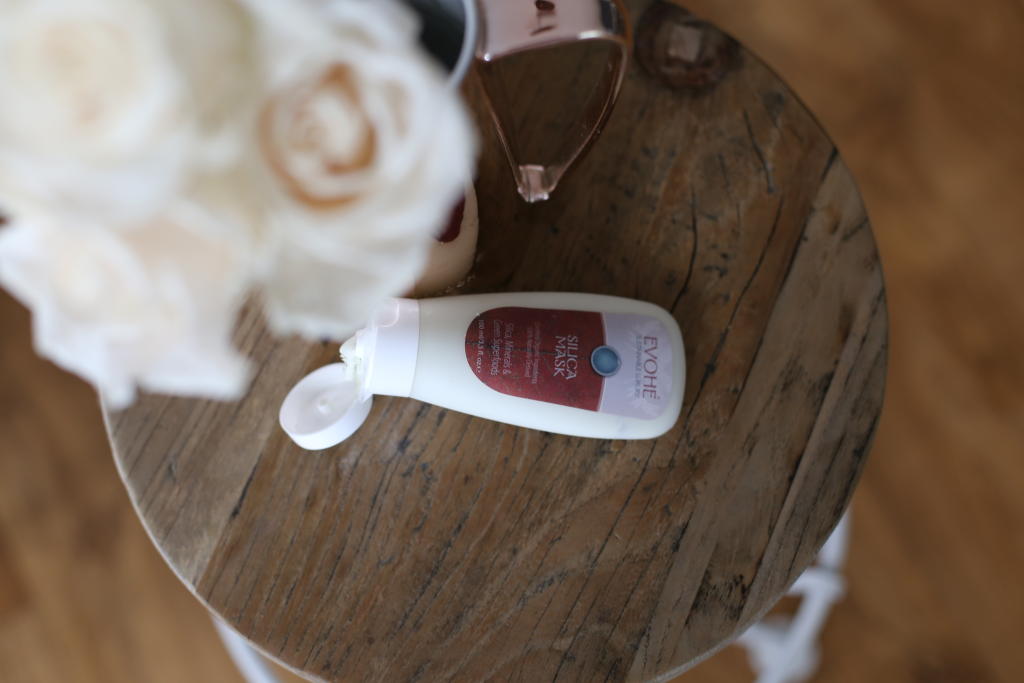 STEP 2
Apply an even layer
Cover everywhere except your eyes and lips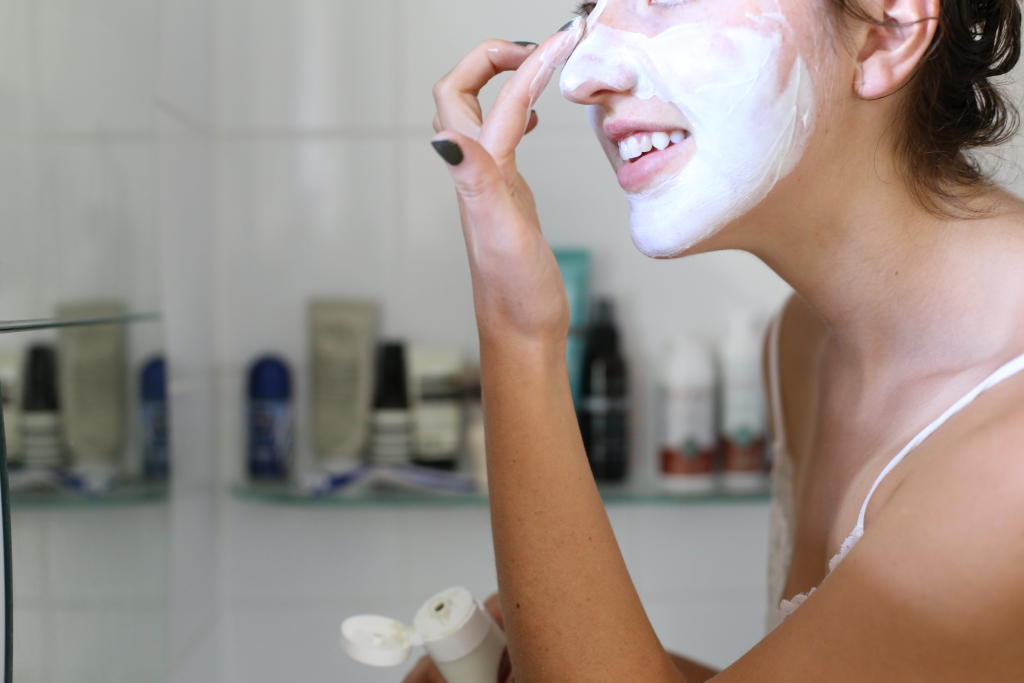 STEP 3
Let it dry and then wash off
Leave it on your face for around 15 minutes, until its all dry and wash it off with warm water. I like to do it before I'll about to get in the shower.
#silicamaskselfie