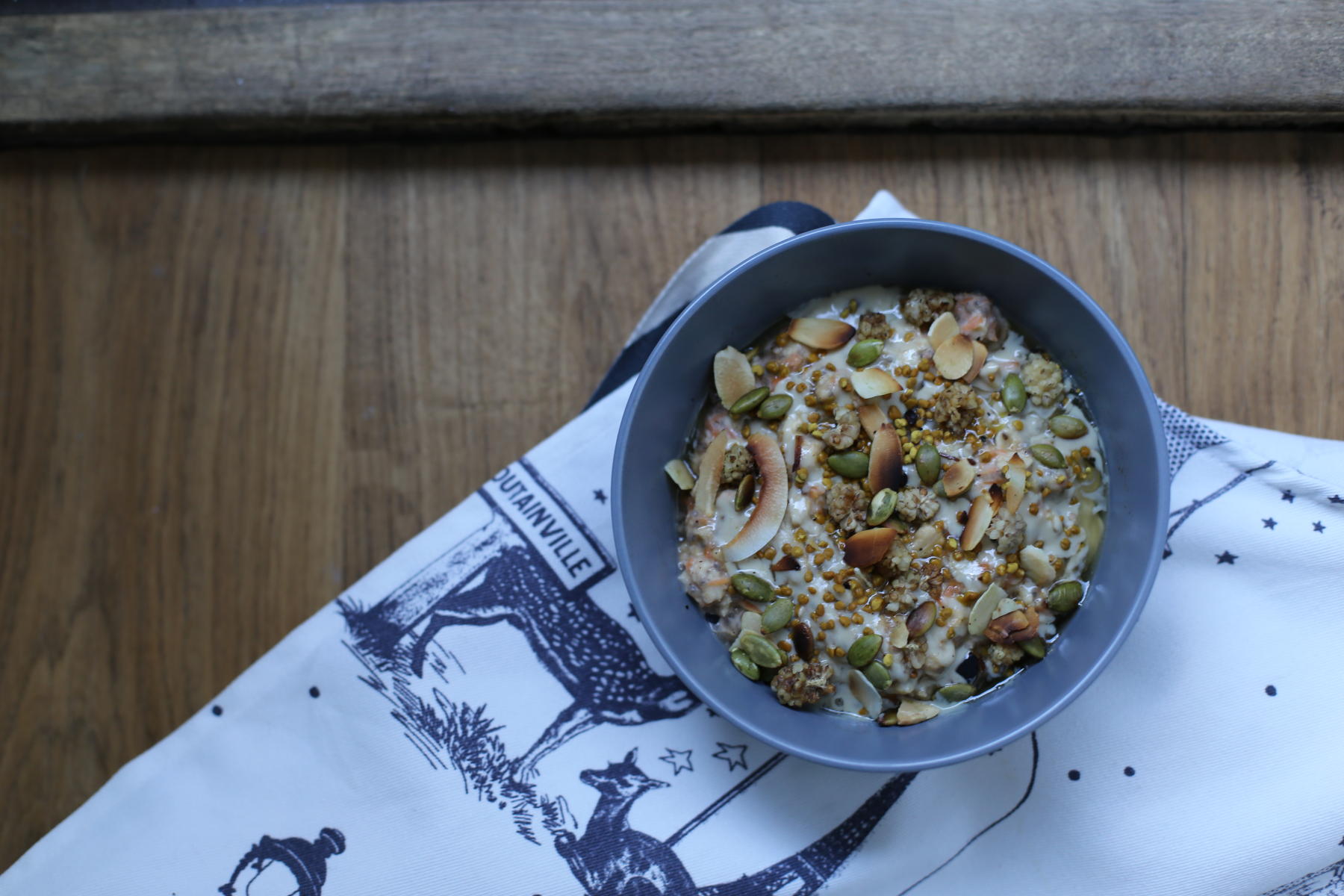 This is super exciting for all you porridge lovers out there. Add some jazz to those oats in the morning and turn them into a carrot cake ! I love this with beautiful tahini and lots of other topping that add delicious texture.
This recipe is also to incorporate a vegetable into your breakfast, its a pretty nice feeling. Tasty and filling, this porridge is a staple during winter. I remember one time eating it for dinner and Brayden had to make something. I craved carrot cake porridge, so carrot cake porridge I made ☆
Soaking the oats make them a lot softer and creamier, plus cook quicker. Win win. So if you can remember put them in a container with the milk before you go to bed.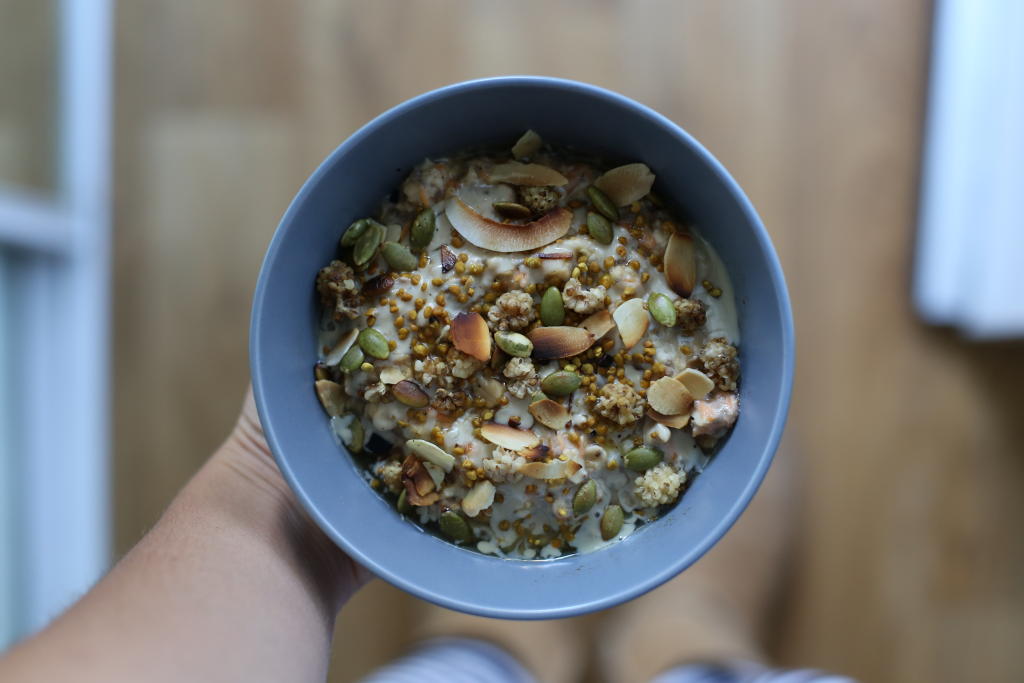 Ingredients
1/2 a cup of Oats
1 teaspoon of Chia seeds
1/2 a teaspoon of Cinnamon
shake of powdered Ginger
shake of powdered Nutmeg
shake of Cardamon
1 small Carrot (finely grated)
1 cup of Almond milk / milk of choice
1/2 teaspoon of vanilla paste
Toppings
Sweetener – honey / maple syrup
Tahini (hulled)
Bee pollen
Toasted nuts and seeds
Coconut flakes
Mulberries
Banana
Berries
STEP 1
Soak oats, chia and your choice of milk overnight (if you have time / remember)
STEP 2
Put on stovetop and heat on low heat, add vanilla and spices
STEP 3
Grate carrot and stir, take off the heat when most of the liquid is absorbed
Notes:
Use quinoa flakes / millet / buckwheat if gluten free
Mash up a banana in while its cooking
Try peanut or almond butter instead of tahini