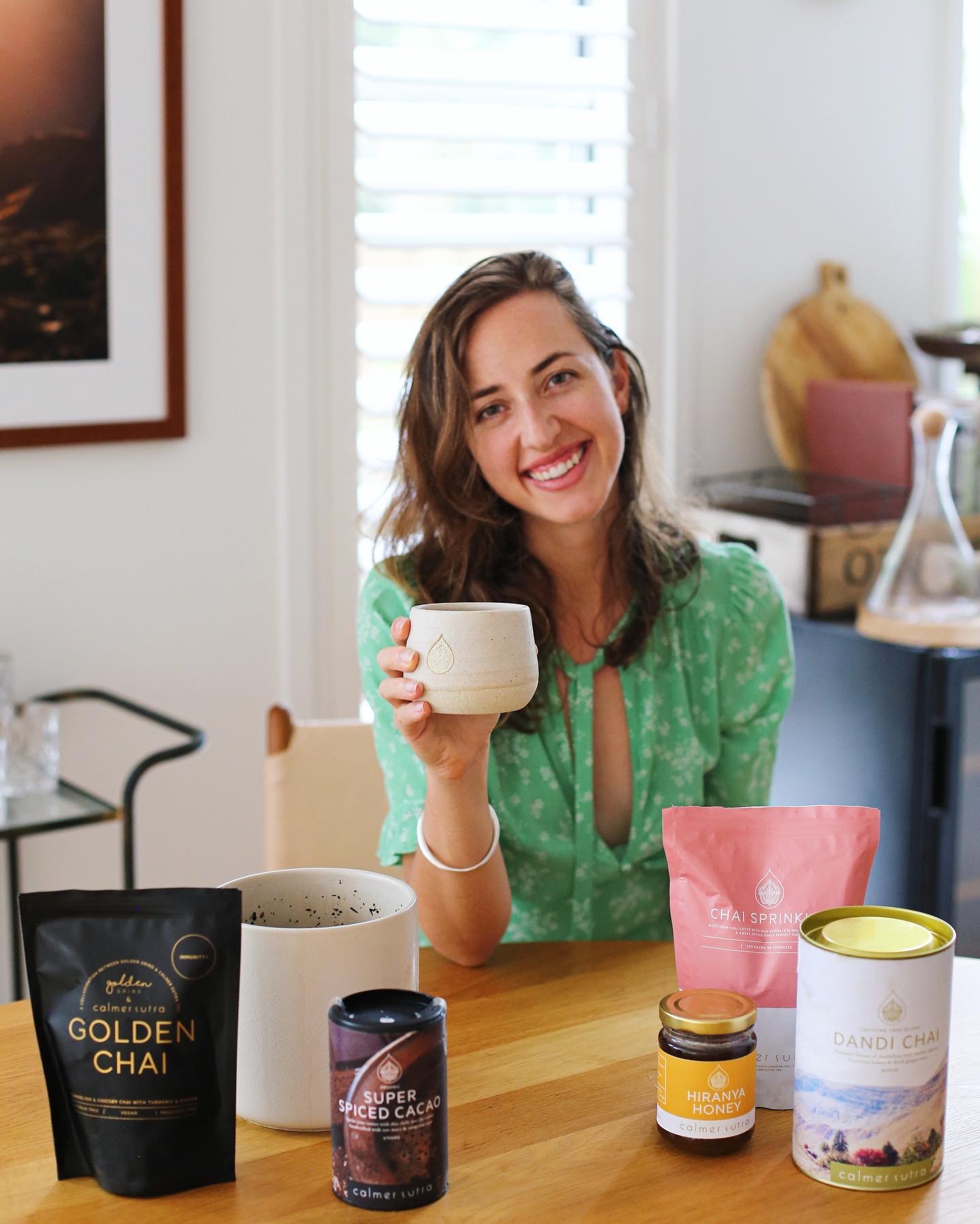 EXCITING ANNOUNCEMENT!! ?☕️✨ I'm so happy to say I'm officially a Calmer Sutra Tea Ambassador!
Here's me in chai heaven, and that's not even all their products…If I had to pick my personal faves are the original, dandi chai (caffeine free) and super spiced cacao, and the beautiful mug because you know me and ceramics… and oh the honey. Actually I can't pick.
I have been drinking their chai & products for 12 years now (I think it's in my blood) and if you know me I've probably mentioned it to you or made you one. It's the only chai for me, I have it most mornings and love sharing it with people.
So it feels incredibly natural to become one of their ambassadors, and I'm very excited to show you guys more of their products and spread the real chai love & #goodcalmer ❤️
Reasons I love; ingredients are amazing and promote health, taste is sooo well balanced, small family run Melbourne business with great ethos, love the ritual of making a chai, the packaging is beautiful and sustainable (I reuse a lot of the tins), I could go on forever.
I'll spend some time on my Instagram going through my fave ways to use the products but in the meantime if you're a chai lover you need this is your life.
Use the code PARADISEPANTRY15 for 15% off ?? Here's a link to help with your ☕️ shopping – They make the perfect gifts too!